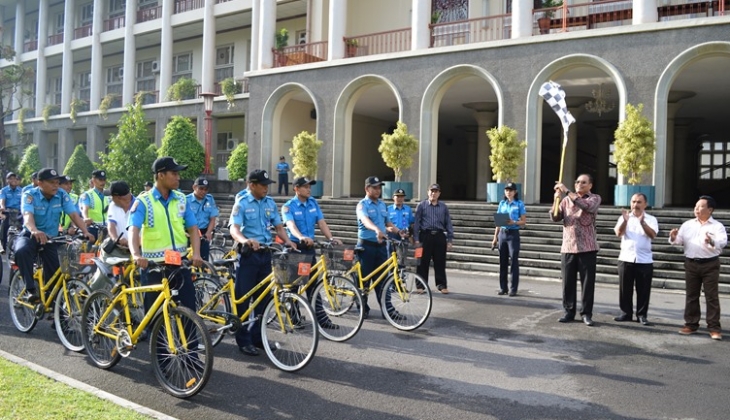 UGM has launched a bike patrol service recently. According to Vice Rector for Human Resource and Assets, Prof. Dr. Ir. Budi Santoso Wignyosukarto, Dip.HE, this was to optimise the role of security personnel that previously did patrolling whilst driving a car, thus limiting their mobility.
Head of UGM security, Dr. Noorhadi Rahardjo, M.Si.P.M., is optimistic the bike patrol will be more effective in securing the campus. There are three work shifts that are introduced, from 06.00-14.00, 14.00-22.00, and 22.00-06.00.
According to Noorhadi, the bike patrol will make the staff healthier while preventing crimes from occuring.
Meanwhile, a certificate of appreciation has been given to Cahyo, one security staff that recently caught a thief red-handed who often stole motorbikes at UGM.