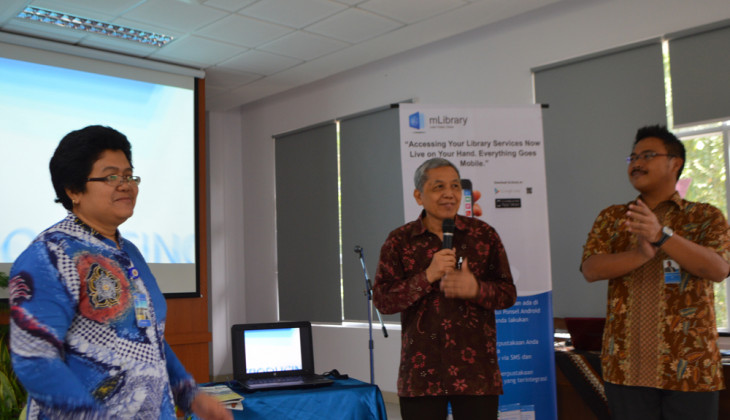 The UGM Library is trying to enhance its role in supporting collaborative and inspirational learning atmosphere as a response to the dynamics within UGM or at the national and global levels.

"The current trend is the incoming demands from academic community to increase collaborations in terms of education and teaching, research, publication, and community service. Hence, the library is trying to enhance itself to support the collaborative learning atmosphere," said Head of UGM Library, Dra. Nawang Purwanti, M.Lib., when delivering her remarks to commemorate the 64th anniversary of the Library on Friday (27/2).

The Library develops programmes to increase access to information for all members of academic community and society, including by giving more service hours for the Library which now opens seven days a week.

They also disseminate information on services and online database tracking as well as use of library consultations.

Nawang said the UGM Library applies the goes digital strategy to allow easy access for users, remembering the more dynamic demands from the users. Digital collections are also extended. "Along with PT. Gamatechno company, we develop the mobile library applications for users to access library facilities and e-journal database, or to upload graduating papers independently through a smartphone," she said.

UGM Vice-Rector for Research and Community Service, Prof. Dr. Suratman, M.Sc., said the UGM continued to encourage the Library to strengthen its role in supporting education, research, and community service.