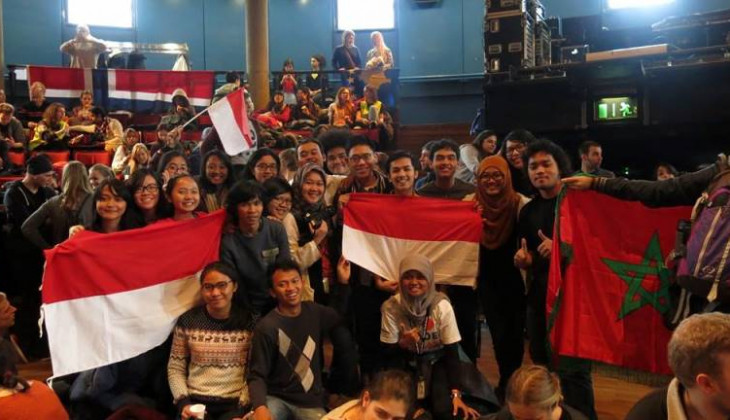 Three UGM students: Cornellius Yudha Wijaya (Biology), Barata Teddy Irwanto (Mathematics and Natural Sciences), and Jatmiko Wirawan Wiranto (Law) participated in the International Student Festival in Trondheim (ISFIT) from 5-15 February 2015. ISFIT is a Biannual Festival organised by international students association in Norway that also involves the whole city of Trondheim, Norway.

Participants are undergraduate, graduate as well as doctorate students that come from 100 countries. This year the theme of the event is Corruption.

"This year the theme of the ISFIT is divided into different sub-themes according to the skills and interest of participants," said Yudha Wijaya on Friday (13/3).

Yudha took the sub-theme of Nature, Barata Development while Jatmiko Case. International speakers coming to the event include Peter Eigen, co-creator from Transparency International, Jonathan Saphiro from World Bank, and Sony Kapoor from international think tank Re-Define.

Separately, Dr. Budi Setiadi Daryono, M.Agr.Sc., Vice-Deans for Academic and Student Affairs of Faculty of Biology UGM, expressed UGM's commitment in supporting the Forum by sending delegates to the event.