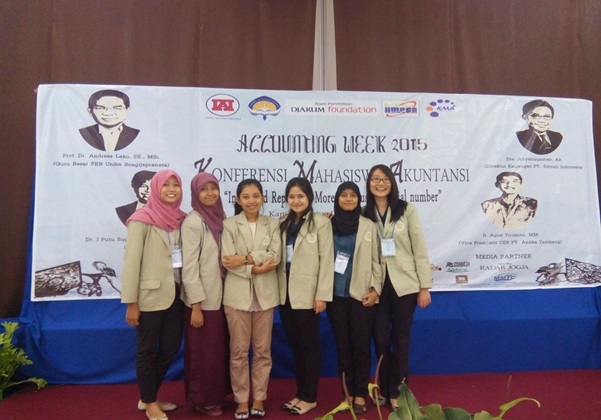 Accounting students of Faculty of Economics and Business UGM have won three awards in the Accounting Students Conference held at Universitas Atma Jaya Yogyakarta from 12-18 March 2015. They (Zoraida Gizela D. E, Nur Mutiara Santosa, and Claudia Hanny) won the Best Paper, Best Performance (Noviati Wani Wibawati, Adhistia Virdhiaayani, Ni Wayan Diah Puspita Sari), and Most Favorable Participant (Claudia Hanny).

"There were 50 teams participating from many Indonesian universities," said Zoraida, Tuesday (17/3) at UGM.
Zoraida said they had to write a paper during the initial selection that later produced eight best papers. The eight papers were then presented to the jury and all participants.

"We were happy with the results. Hopefully, we would make more achievements in the future," she said.

Accounting department head, Mahfud Sholihin, Ph.D., expressed his pride due to these achievements, saying these were proof that students not only excel in accounting, but also good written and oral communication that is in line with the goal of the department's mission.