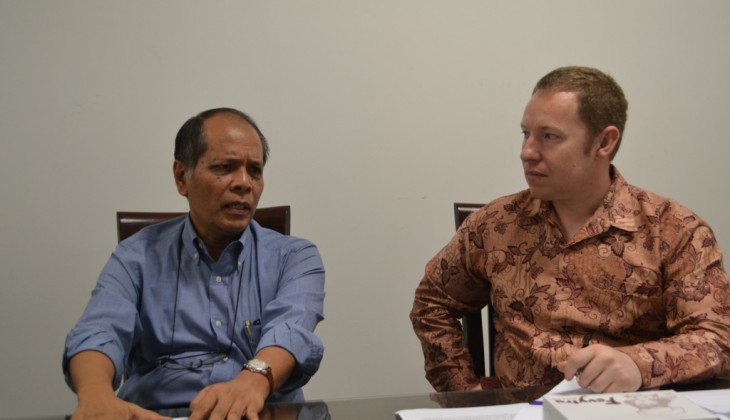 YOGYAKARTA - The Asian African Conference in Bandung in 1955 had impacted the relations between the West and emerging independent countries in the South. The Bandung recommendation had even become the root for the founding of Non-Aligned Movement that influenced international politics and security. Academic studies on the Conference itself are, however, very limited.

International Relations professor from Universitas Gadjah Mada, Prof. Dr. Mochtar Mas'oed, said the hosting of the Conference was the implementation of the free and active policy launched by then Vice-President Muhammad Hatta in September 1948 in Yogyakarta. Prof. Mas'oed regretted not many academic studies have supported the explanation of the free and active policy. "What was stated by Hatta is a political statement rather than study outcomes. We want a new perspective in our education on international relations that currently tends to rely on the U.S.' education," said Mas'oed to reporters on Monday (6/4).

According to Mas'oed, international relations education implemented in Indonesian higher learning has mostly adopted that of the U.S. He said this should have been changed by developing foreign policy education that is in line with Indonesian political and cultural perspectives.

Furthermore, Mas'oed said they would commemorate the 60th anniversary of the Asian-African Conference 1955. Universitas Gadjah Mada and Queensland University of Australia would host Bandung Conference and Beyond: Rethinking International Order, Identity, Security, and Justice in a Post-Western World, from 8-9 April at UGM. It will present 52 papers by scientists from Indonesia, the U.S., Jamaica, Hollands, Taiwan, the Philippines, Sri Lanka, Malaysia, and Japan. Foreign Minister Retno L.P. Marsudi will open the event. International relations experts invited include Prof Amitav Acharya from American University, Prof Ramakrishnan from Jawaharlal Nehru University India, and Prof. Andrew Phillips from Queensland University Australia.