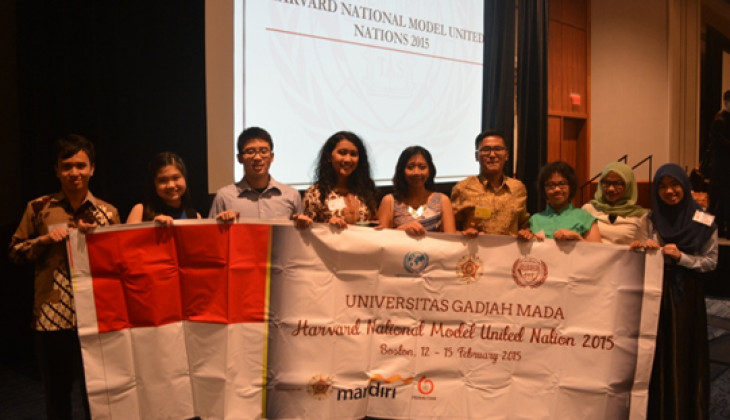 Nine students of Universitas Gadjah Mada from Faculty of Law and Faculty of Social and Political Sciences have once again participated in the Harvard National Model United Nations 2015 at Harvard University from 12-15 February.

Harvard National Model United Nations (HNMUN) is a simulation of UN assembly meetings that is organised to trains students in making lobbies, negotiation, and diplomacy at UN real sessions. As many as 3000 students from around the world join the event.

Refah Gagrag Anyar, member of the UGM team, said participants were asked to play the role of an international diplomat representing a certain country in a meeeting of one of UN bodies. "The UGM team in the simulation is entrusted to represent New Zealand this time," said the Law student on campus, Friday (17/4).
The UGM delegation also made an educational tour to the UN Headquarters in Capitol Hill, Washington D.C. and visited the headquarters of Voice of America, Washington D.C.