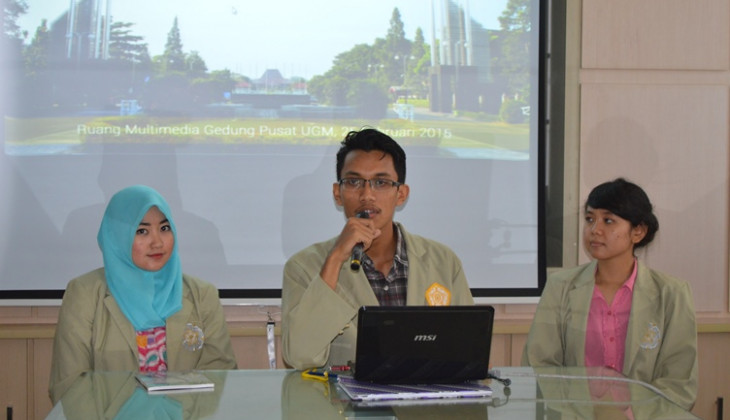 Agam Budi Satria, student of Faculty of Pharmacy UGM class of 2011, has earned an international award in the US Federation UNESCO Clubs (USFUCA) Worldwide Multimedia Competition 2015. Agam came second place in the competition after presenting the success of the Student Community Service (KKN PPM) program he had carried out with his fellow students in West Papua from July-August 2014.

Through a video recording, Agam told the story of their program in Manyaifun island, Raja Ampat, Papua to install solar panel. The video depicts the 30 students providing renewable energy sources through the solar panel installation.
"The solar panel in Papua is very important to have because electricity supplies are very limited there. This year the theme of the competition happened to be the Year of Light," said Agam on Monday (20/4) at UGM.

The competition is joined by hundreds of youths from 78 countries who are challenged to make innovations in making use of light-based sustainable technology that can be used in education, agriculture, health, or energy areas.

Assessment was made by the juries related to relevance, creativity, originality, development, audience, and cohesion. On 30 March 2015 the UNESCO announced the Top Nine Winners, including Agam.

"The first winner is a University from Iran whilst the third is ITS," said Agam.

The solar panel installation in Manyaifun, said Agam, also helped the success of learning program there. As a reward from the UNESCO-World Genesis Foundation, Agam is entitled to join a summer camp, UNESCO Center for Peace Summer Camp, in Maryland, U.S., from 19 July-1 August 2015.