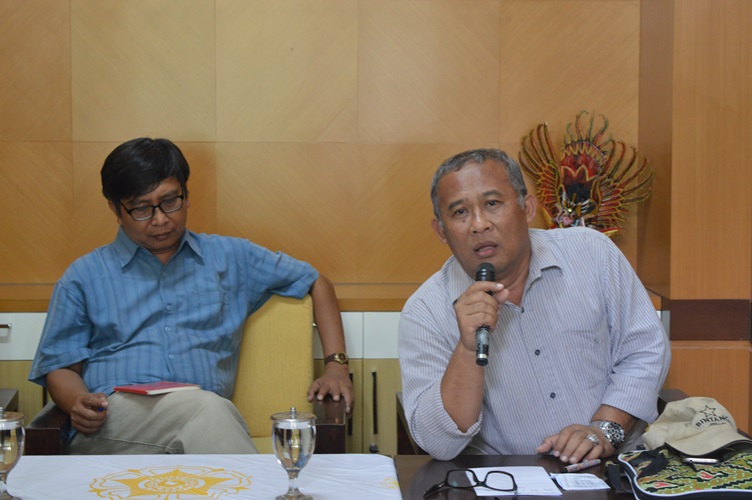 Law expert from Universitas Gadjah Mada, Prof. Dr. Marcus Priyo Gunarto, S.H., M.Hum, has assessed the delay of execution for Philippino convict, Mary Jane Veloso, correct, following the confession of Maria Kristina Sergio who claimed to have recruited Mary Jane. According to Prof. Marcus, if new legal findings emerged, a new verdict might emerge, too.
"If it was right that Maria Kristina Sergio had recruited Mary Jane and misled her to bringing heroin to Indonesia, then a new legal fact has emerged," Marcus told journalists on Friday (29/4) at UGM.
Death penalty, according to Marcus, carries too big a risk for it cannot be corrected. Furthermore, anyone has to respect the judges' decision with the possibilities of the emergence of new legal facts. He said legal investigations on Mary Jane needs to be continued in Indonesia as the case already brought disadvantages to Indonesia.
UGM's international relations observer, Muhadi Sugiono, M.A., considered the delay of the execution was due to the close ties between Indonesia and the Philippines who both are members of ASEAN. Unfortunately, in this case Indonesia has failed to synchronise the issues of state sovereignty and human rights.
"Indonesia, however, has not attained the formulation of both issues in order that they can be more synchronised. It seems as if we put more importance on sovereignty before human rights," said Muhadi.
Muhadi reminded Indonesia to get ready for the consequnces following the death penalties. "Personally, I'm not enthusiastic about death penalties. Hopefully, the executions would not become the only thing to make us look independent and sovereign in the eyes of international communities," Muhadi concluded.