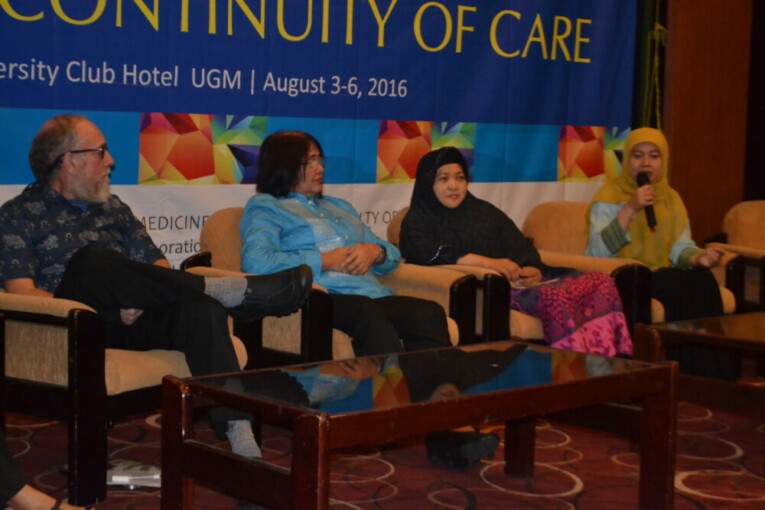 Universitas Gadjah Mada and University of Iowa, U.S.A. have established a cooperation in capacity building of primary services doctors in Indonesia. This is expected to improve competence of primary services doctors in giving health services to the public and encourage the study programme of primary health services in Indonesian universities as currently there is only one existing at Universitas Padjadjaran in Bandung. "UGM just started to explore the possibilities," said Lecturer in Public Health from UGM, Prof. Hari Kusnanto, on the sidelines of the Annual Clinical Update event at UC UGM on Wednesday (3/8).
Hari Kusnanto said that doctor's primary services were very required in Indonesia as they are the medical experts who interact with community directly when they are healthy or not. The presence of medicine family can give solution to family's health problem through preventive and curative treatment. "The medicine family visits members of family befofre they get ill," he said. The number of medicine family can give solution to the limited number of available specialists in isolated areas.
UGM and IOWA also give a regular training to new doctors on skills aspects that have to be owned by primary services doctors. "The benefit is that we have more competent doctors," he said.
Prof. Mark Graber from IOWA University said the medicine family in the US started in the 70's with adequate number of doctors that can improve public health quality. In his opinion, primary health services cover society-based services that include promotive, preventive, and curative treatment that require competence and professionalism.