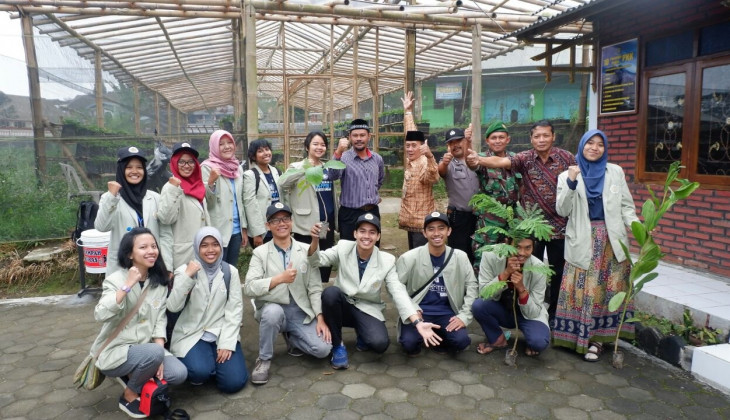 UGM Community Service students team in Banyuroto Village, Sawangan Subdistrict, Magelang Regency, Central Java Province distributed 2,000 tree seeds for the residents. The event was held on Thursday (27/7) at Banyuroto Village Hall.
The handover of the tree seeds was symbolically done by the student's team towards the Head of Banyuroto Village, Yanto. The kinds of those tree seeds are acacia, silk tree (Albizia chinensis), and teak. The event was held by collaborating with the River Basin Management Centre Serayu Opak Progo Yogyakarta Province.
Radhika Pingky Meilani, one of the students team members, said the distribution of the tree seeds towards the residents is one of the efforts for land conservation and disaster mitigation in Banyuroto Village because there are several areas in the village that are prone to landslide.
On the other hand, the Head of Banyuroto Village, Yanto, delivered his appreciation towards this tree seeds distribution. He hopes those tree seeds will give positive impacts and benefits to Banyuroto residents.
This event involved all members of community service students team in Banyuroto Village and the residents. It is a form of togetherness and solidarity between the residents and the students. This positive event is expected to create the self-sufficient, green, and beautiful Banyuroto village.