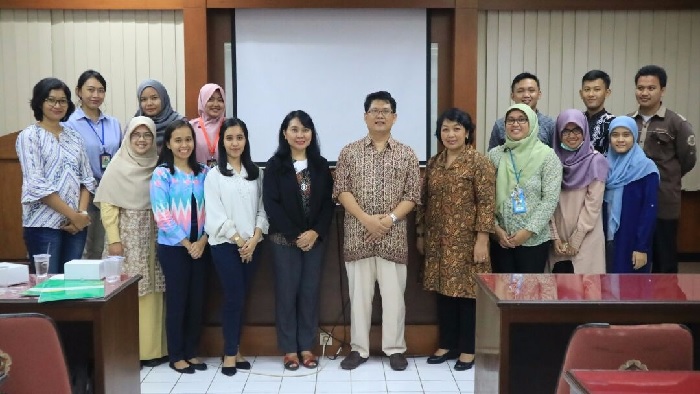 Thalassemia early detection is important to do to prevent the number of patients. Meanwhile, Indonesia has the highest prevalence in the world.
"Therefore, it's important to do prevention to minimise the number of thalassemia cases in Indonesia," said researcher from Eijkman Molecular Biology Institute, Dr. Ita M. Nainggolan, S.Si., M. Biomed, in a guest lecture at Faculty of Biology UGM from 16-17 October.
Ita said prevention can be done by early detection through screening on its characteristics genetical consultation, or prenatal diagnosis. Thalassemia is a hereditary disease, so screening can control the disease in children.
"Screening can prevent from the disease being passed on," said Ita.
Four other researchers in Red Blood Cell Disorders from Eijkman also attended the lecture. They described thalassemia diagnostic efforts such as pathophysiology alfa and beta-thalassemia, thalassemia diagnosis and DNA extraction method.
The general lecture is a follow up to the cooperation with Eijkman Molecular Biology Institute. In terms of enhancement of research, education amd community service based on molecular biology and biomedics, especially on molecular genetics and genetics of thalassemia population in Indonesia.