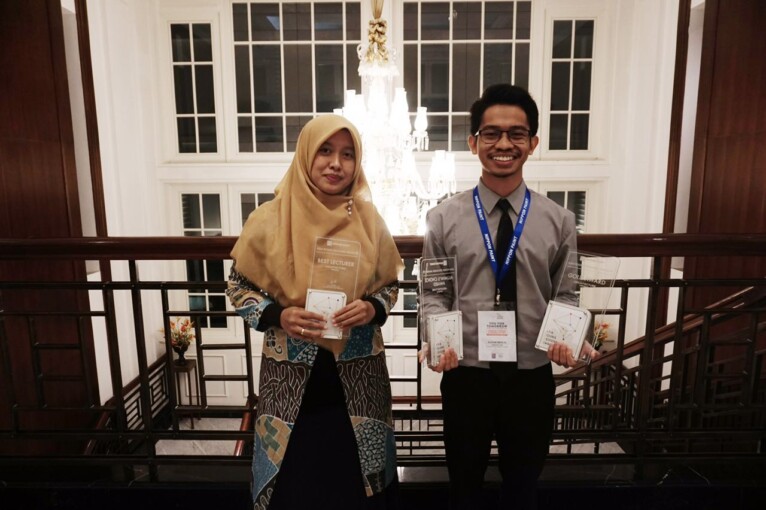 Architecture student from UGM, Alfian Reza Almadjid, has earned Gold Award for the category of Architecture and Alumni's Choice Award in the Asian Young Designer Award (AYDA) 2017 on 19 January.
To the competition, Alfian sent his graduating work, Pixellate farm, which had the concept of urban paddyfield.
"The background of the design was the numerous conversion of lands and paddyfields so I wanted to bring the paddyfields to city centres," said Alfian on Tuesday (23/1).
Alfian added the design was to popularise the concept of urban farming that can be a solution to meet agricultural demands of the urban people. Urban people are seen as having not enough awareness on the importance to having green zones.
"Currently, there is a lack of awareness in terms of green zone. So, through this design, I want to bring agriculture closer to urban people and encourage them to get involved in this," he said.
He made research for the design for 2 months and made the design for 4 months. He presented paddyfields in pixels and added other elements to it such as museum and research center.
The futuristic concept that answers the problem in the millenium has made him win the competition and beat some 513 people. Six of them also went to the finals and presented their works to the juries.
Despite the design remains a concept, he believed that with technology development, such design could really be enacted in the next five to ten years.
AYDA is a competition organised by Nippon Paint to acknowledge talented young designers. Participants need to include environmentally friendly design in their projects.
Besides Alfian, his lecturer, Kurnia Widiastuti, S.T., M.T, also won the category of supervising Best Lecturer in the AYDA. In March, Alfian is planned to bring the design to the regional AYDA competition in Malaysia.