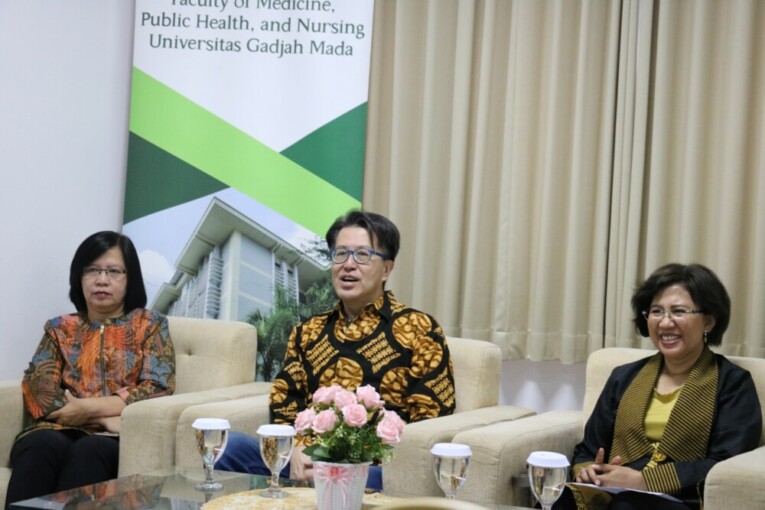 Faculty of Medicine, Public Health, and Nursing of Universitas Gadjah Mada (UGM) will host a classical music concert, King of Classic, in the auditorium of the Faculty on Tuesday evening (17/12). The charity concert presents German musicians, Maximilian Schairer and Philipp Jonas. They will perform 4 songs, Sonate No. 1 Op 12, Sonate L 140, Christmas Overture and Sonate No. 3 Op.45.
Dean of the Faculty, Prof. Ova Emilia, said the sales of tickets from the concert would be donated entirely to the cancer foundation in Yogyakarta. "We would like to dedicate this concert to the people that love classical music. This is not just a regular show, but a charity so that we can share with the people who need them," she said.
Concert promoter, Prof. Adi Utarini, said classical music concerts had been staged by the Faculty since the 80s, collaborating with Karta Pustaka foundation. "Many international musicians have played here from time to time," she added.
She mentioned that Faculty of Medicine UGM was the only one that runs classical music performance each year. Every year, the faculty recognised student talent in classical music. Playing music, however, was not just for entertainment but to establish between academic and non-academic collaboration and do humanitarian mission. "The good news is that the revenue of the concert will be donated entirely," she added.
Jongky Goei from Goei Production appreciated the event. He said he was enthusiastic to organise the show. He further told the audience his experience in organising charity shows for raising funds for the people affected by Mt. Kelud eruption, malnutrition case in Asmat, Papua, as well as for children that have cancer.
Executive of Indonesia Cancer Foundation Yogyakarta branch, Sunarsih Sutaryo, said the outcome of the concert would be spent to complement utilities for 15 rooms for cancer patients that are having treatment in Sardjito Hospital. "We often help cancer patients from other cities that are treated in Sardjito Hospital," she said.
The foundation also provides food and medicines that are not covered by health insurance for them. She said the charity concert would help their needs a great deal. From previous concerts that had generated around 300 million in funds, 15 rooms had been built in the transit home. "It's now 80% ready. We also collaborated with Sardjito Hospital to provide the beds for the patients," she explained.