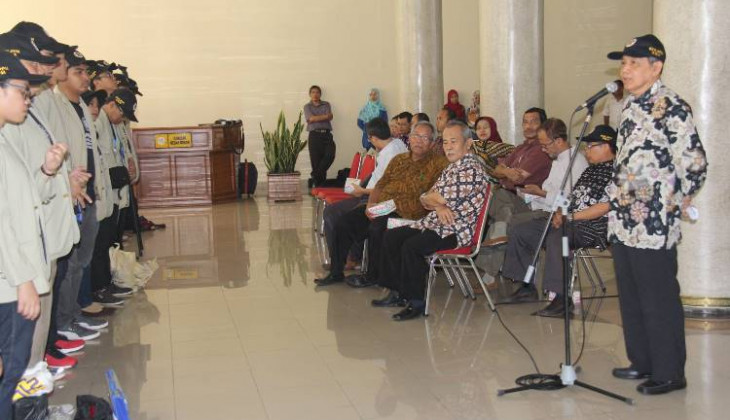 UGM has sent as many as 286 students for the Student Community Service (KKN) – People Empowerment program for 2015. Head of Sub-Directorate for KKN, Dr. Djaka Marwasta, S.Si., M.Sc., said the students would carry out the program from 1 April - 31 May 2015 in Bantul, Kulon Progo, Sleman, Banjarnegara, and Southeast Sulawesi.

Djaka said during the releasing ceremony on Wednesday (1/4) at Balairung UGM that eleven supervisors and one coordinator would accompany the students.

"Some of those students come from France and Australia," he added. Vice-Rector for Research and Community Service, Prof. Dr. Suratman, M.Sc, hoped the students to uphold the good names of UGM.

"Another important thing to disseminate to the local people is the free-from-drugs lifestyle," said Suratman. He expected the students to focus on underpriviledged society, particularly farmers and fishermen that they can help improve economically through small and medium scale companies.