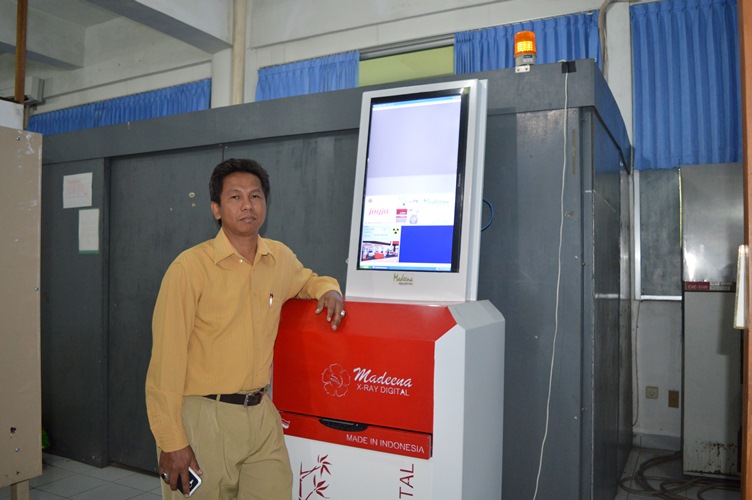 Universitas Gadjah Mada's physics lecturer of, Dr. Gede Bayu Suparta, has won an award as technology innovator from the Ministry of Research, Technology, and Higher Learning for his dedication in developing digital radiography since year 1991. Minister Mohammad Nasir presented the award in Jakarta on 2 May 2015.
Bayu Suparta registered to apply for a patent back in 2005.
"The patent certification for the digital radiography was earned in 2009," said Bayu in his office (5/5).
In the years that followed, Bayu was awarded research funding from the same ministry. Due to his consistency, he was granted an award by the Business Innovation Center for his tool creation that was considered as one of the most prospective technology.
He said that the digital radiography has a bright future as it can replace radiography that still uses films. It is practical and cheaper, too.
"This tool can be used not only for medical diagnosis, but also creative industry, automotive, oil and shipping industries," said Bayu.
Bayu said that this year he has been developing teleradiology along with the ministry. If many hospitals would provide digital radiography and incorporate it with teleradiology, then these can be integrated nationally. He concluded by saying that he expected the award would later motivate other lecturers and researchers to continue doing research useful for society.