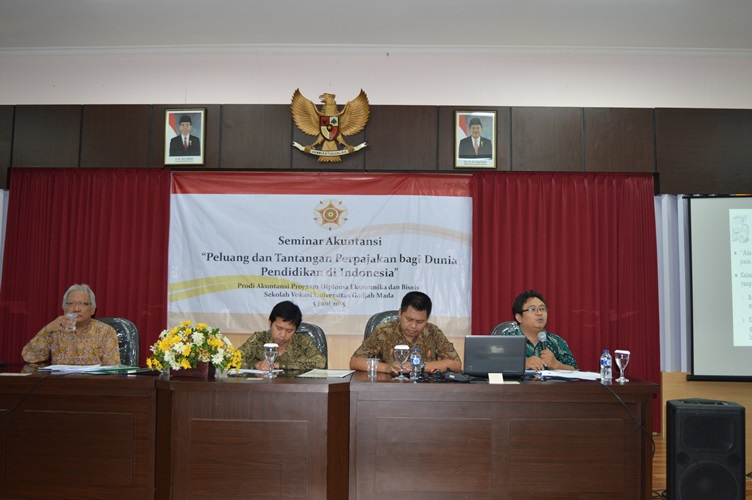 Now folding clothes is not taking much of your time. Only with one move, the clothes will be folded neatly. The clothes folding tool made by several UGM students can turn clothes into neat folds in just one press of a button.
The tool called Pasebos is made by students of Electronics and Instrumentation of Vocational School UGM: Yoga Adi Candra, Mukhlisin, Farouq Rifani, Rahmatia Firda A, and Bagus Purnomo.
"This tool is developed to help ease household chores, particularly in folding dry clothes. One press of a button will make the clothes neat in less than five seconds," said Yoga, Friday(5/6) to reporters at Fortakgama UGM.
Yoga said they worked on Pasebos since April 2015, using folding tools that were already available in the market but which then they modified using three servo motors, controlled by arduino micro-controler.
The tool is also equipped with LCD 16×2 as interface which will display the readiness of the tool.
Pasebos has automatic and manual modes. "There are four buttons here, automatic button, left-side folding, right-side folding, and mid-side folding.
Pasebos is easy to store as it can be folded, too. Yoga and friends are now working on producing steam iron to make the tool more useful.