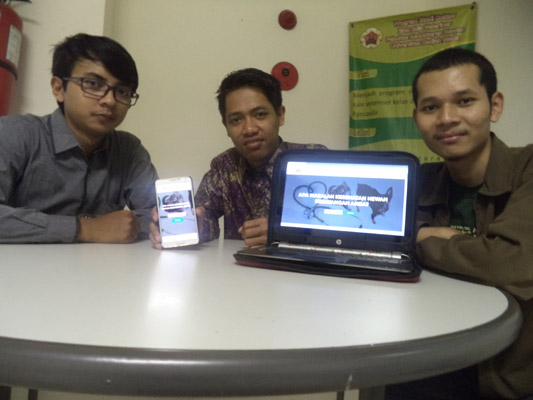 Malaria is one of the deadliest diseases in the world. WHO data 2014 recorded 198 million cases of malaria occured globally and caused the death of 584,000 people in 2013. Malaria infections occurred in many parts of the world, especially in the tropics and sub-tropics countries, including Indonesia.
In Indonesia, about 35 percent of the population live in high risk area of malaria and reported as many as 38 thousand people die each year because of severe malaria due to Plasmodium falciparum. Outbreaks of malaria occur almost every year in various endemic regions in Indonesia. Several areas have been categorized as a red zone area of malaria such as East Nusa Tenggara, West Nusa Tenggara, Maluku, North Maluku, Central Borneo, Bangka Belitung, Riau, Bengkulu, Jambi, Central Sulawesi, West Sulawesi, Gorontalo and Aceh.
"Among 293 districts/cities in Indonesia, 167 of them are in the high risk area," said dr. Arend Laurence Mapanawang, Sp.Pd., FINASIM., Thursday (31/12) at his open examination of doctoral program at the Faculty of Medicine UGM.
Arend said that artemisinin-based combination therapy (ACT) is a widely-used therapy in the treatment of patients infected with plasmodium falciparum. In 2010, WHO reported that the implementation of ACT can reduce malaria cases globally. However, this therapy has not yet been successful for treating patients with malaria in some areas in Thailand and Cambodia.
ACT treatment failure prompted the WHO to improve the treatment with a combination of dehidroartemisinin and piperaquine (DHP). As a result, this therapy shows efficacy in the treatment of malaria. Nevertheless, this therapy has not been able to have a pharmacological effect or maximum cure rates and is still at risk for recurrence.
dr. Arend, the Chairman of STIKES Halamahera, said that the treatment of malaria in Indonesia is by implementing the combination of DHP with the addition of primaquine. Programmed therapy recommended by Permenkes in 2013 has been applied in Halmahera. Application of this combination therapy is due to the fact that Halmahera is one of high risk area for Malaria. However, the success rate of DHP combination and primaquine for malaria patients is increasing.
Therefore, Arend tested the pharmacokinetics of treatment with a combination dehidroartemisinin, piperaquine and primaquine. The result is combination of DHA ACT, piperaquine and primakuen is very effective for treating uncomplicated falciparum malaria patients. Patients treated with DHP and primaquine combination therapy showed a cure rate of 100 percent. While the DHP therapy for falciparum malaria cure rate reaches 95 percent or still has a cumulative risk of relapse by 5 percent.
"So far no studies showed resistance to the drug combination," he explained. (UGM / Ika)