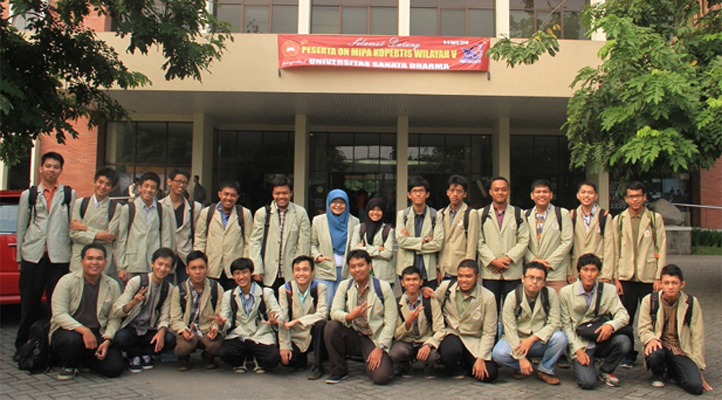 As many as 24 students of Universitas Gadjah Mada will go to the National Mathematics and Natural Sciences Olympiad (ON-MIPA) for universities from 23-27 May in Jakarta.
Team chairman of ON-MIPA UGM, Erwin Eko Wahyudi, said the 24 students had been selected regionally from 5-6 April at Universitas Sanata Dharma Yogyakarta. They passed selection in mathematics, chemistry, physics, and biology categories.
"We're very proud that UGM is able to send 24 students to the ON-MIPA at the national level," he said on Thursday (21/4) on campus.
Erwin said the success was thanks to preparation made by UGM for the students to be able to join the competition. Previously, they were guided and trained intensively for two weeks.
Separately, Head of Student Creativity Sub-directorate, Ahmad Agus Setiawan, S.T., M.Sc., Ph.D., said this success made UGM among the big three nationally with students going through.
Agus expressed his satisfaction over the results at the regional level. This showed that the internal selection and guidance had already contributed to the student's quality at this event.
"This brings more hope for us that in the future UGM will become the grand champion of the ON-MIPA 2016 competition. Especially for mathematics, I hope we can represent Indonesia at the international Olympiad in Bulgaria," he said.
Further preparations include intensive training for one month, given by related department and faculty.
"We will continue to improve supervision efforts so our students will have more pride in representing UGM and their science of expertise," he said.