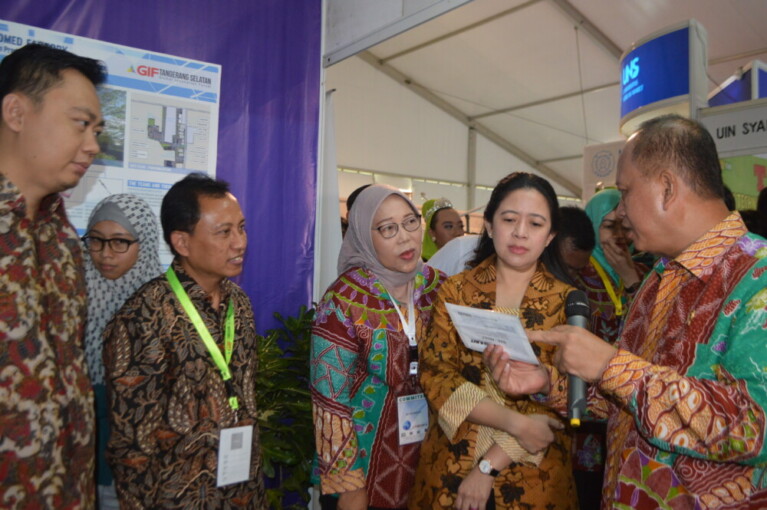 During the UGM Expo 2016, UGM introduced Biodiversitas, an android-based application made by the Faculty of Forestry and Mathematics and the Faculty of Natural Sciences, UGM. Team chairman, Dr. Sena Adi Subrata, said the app was developed to instill awareness among academic community about protecting biodiversity at UGM.
"We hope to draw the attention of the academic community to know more and protect biodiversity here," said Sena during the soft launching of Biodiversitas on Tuesday (20/9) in UGM's Grha Sabha Pramana hall. Sena added that the app was a contribution to realising UGM as an innovative campus, in line with the theme of the UGM EXPO 2016: 'Innovation for the Nation'.
Funded by UGM Directorate for Community Service (LPPM UGM) in the Education for Sustainable Development programme, the app seeks to introduce flora and fauna biodiversity. Students and observers are engaged in this project.
According to Atus Syahbudin, Ph.D., team member, this breakthrough was required to make learning more interesting.
"Courses offering an introduction to trees, dendrology, or phytogeography of trees require the presentation of tree body in class. Thus, to know the tree is to see it, and the Biodiversitas app is one of the solutions," he said. Currently, the Biodiversitas app is only available in beta format, which can be downloaded at https://biodiversitas.fkt.ugm.ac.id/.
"Android-based learning is interesting, easy, unlimited, and anyone can contribute to improve it," said Dr. Aditya Ronny Effendi from the Faculty of Mathematics and Natural Sciences, UGM.