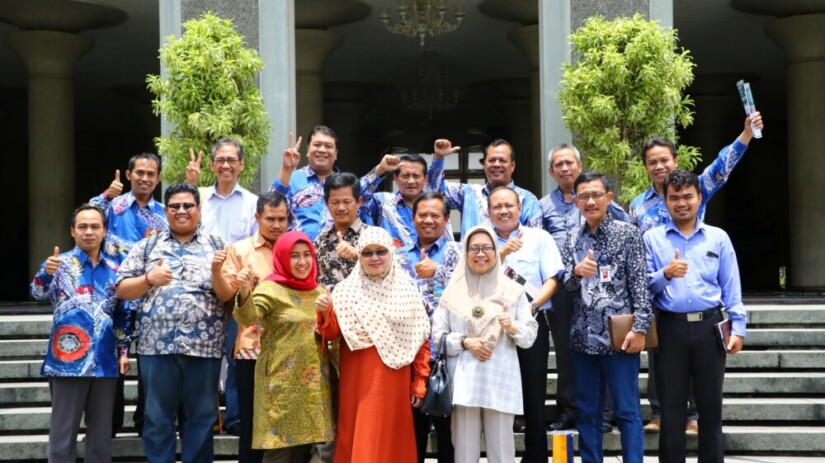 Director of Institute of Biology Leiden (IBL), Universiteit Leiden, Prof. Dr. Herman Spaink, became guest lecturer at Faculty of Biology UGM on Monday (10/10). The event is a collaboration between Faculty of Biology and Faculty of Pharmacy UGM. Prof. Spaink presented a scientific exposition related to Tuberculosis (TB) titled "New Understanding in The Biology of Tubercolosis Disease Progression".
He said TB was a communicable disease that can be fatal. Caused by Mycobacterium tuberculosis, the disease attacks the lungs and other organs such as bones and brains.
"Mycobacterium tuberculosis is a dangeorus bacteria and it requires high biosafety for researching into it," he said.
In his research, Spaink replaced the use of M.tubercolusis with its family M.Marinum to know the involved genes in the resistance mechanism and body sensitivity to TB bacteria as an effort to get the TB medication and effective antibiotics.
Until now, Spaink and team have tested 20 candidate genes, resulting that gene Ptpn6/Shp1 is the most influential to immune system response to TB bacteria infection.
"Suppression of expression of gene Ptpn6/Shp1is proved to be able to give enhanced effect of activities of innate immune system to TB bacteria," he said.
Furthermore, Prof. Spaink discussed with students about opportunities to study at IBL.