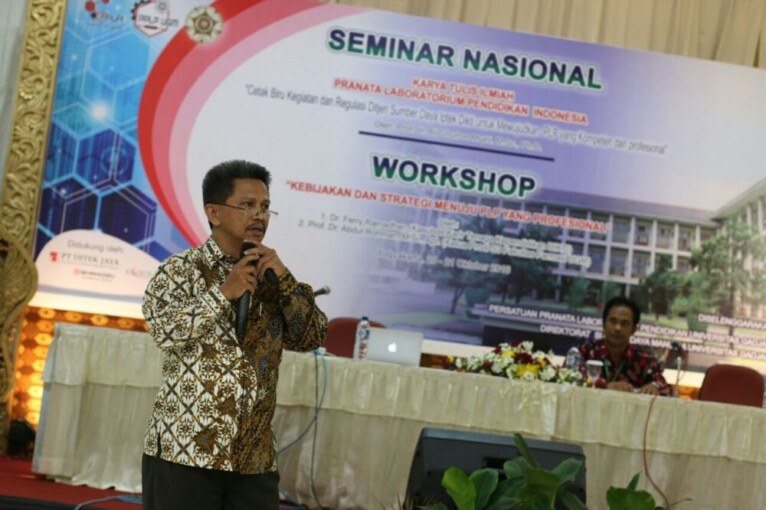 UGM earned the Social Media Award 2016 for University category. Social Media Award 2016 is an award granted by Marketing magazine, supported by Mediawave social media monitoring platform. The award was presented on Wednesday (19/10) in Mulia Hotel. Jakarta. UGM was represented by Executive Secretary, Drs. Gugup Kismono, M.B.A., Ph.D.
UGM Head for Public Affairs and Protocol, Dr. Iva Ariani., S.S., M.Hum., was grateful for the award. This was to repeat the previous achievement in 2015 as the best university in terms of Social Media. The Social Media Award 2016 showed that the general public paid a positive response to UGM.
"Hopefully, in the future UGM will get better in improving its social media use so that this will contribute more to soceity. Hopefully, science and research distribution from UGM will be optimum through social media," she said on Thursday (20/10).
Iva said currently UGM utilised social media such as Facebook, Twitter, Instagram, Youtube, LinkedIn, and LINE@ to disemminate news and informations of UGM to society. Presently, UGM's Facebook account has 350 thousand, Twitter 500 thousand, and Instagram 25 thousand likes.
MediaWave and Marketing magazine analyse and identify brands that have good market and sentiment in social media. The index used is the development and industry modification based on Social Influence Marketing Score (SIM Score) published by Razorfish. Index of measurement of Earned Media Share of Voice is by Sentiment (EMSS Index).