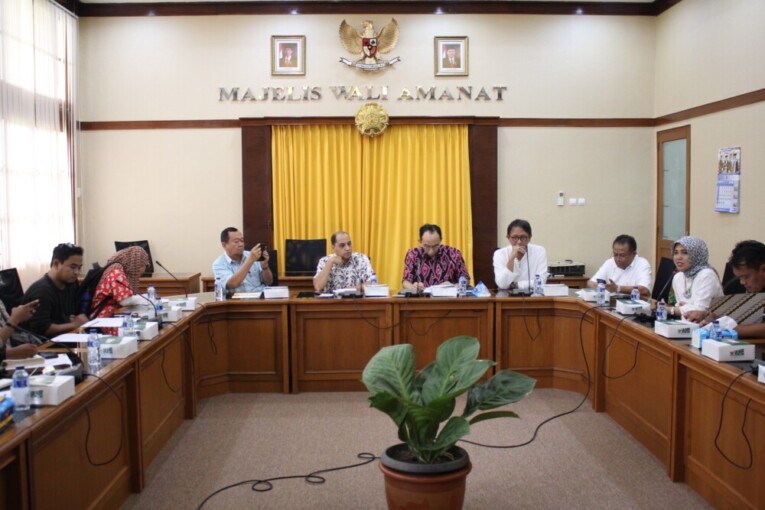 As many as 15 students of School of Geography, Planning and Environmental Management of the University of Queensland joined International Joint Studio project, "Exploring Development Complexity", at Architecture and Planning Department, Faculty of Engineering UGM from 29 November to 5 December 2016.
In the even initiated by Spatial and City Planning Study Programme UGM and the University of Queensland, the Australian and Indonesian students learned together spatial and city planning and implementation in developing countries such as Indonesia. The students also visited cities and villages in the province as well as several government offices such as Bappeda and BPBD Yogyakarta.
Assistant to Coordinator of Joint Studio programme, Sita Rahmani, S.T., mentioned the students were introduced to spatial and city planning in North Code and Sukunan areas as well as other urban and rural kampongs.
"The students are given the opportunities to make field visits to the urban and rural areas to know how people sustain livelihoods," said Sita on Thursday (1/12)
In the Sidomulyo village in Bantul regency and Pringwulung village in Sleman regency they learned waste management and sanitation that is adopted by the local community.
In the Sampang village in Gunungkidul regency they explored information and learned how the local people manage water and adopt organic agriculture.
"Following this project, the students are expected to add to their knowledge on spatial and city planning, especially in Indonesia," she said.