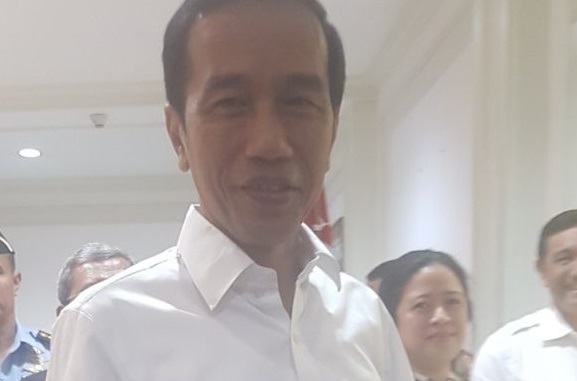 The world currently faces a fundamental change marked by the emergence of digital community. It is influenced by the rapid advancement of information technology revolution.
"Currently, most of our activities are connected. The current phenomenon also creates disruption digital phenomenon in the form of disturbance that can threaten enterprises. Therefore, we have to anticipate, including the disturbance faced by national oil company, PT. Pertamina," said Dean of Faculty of Social and Political Sciences UGM, Dr. Erwan Agus Purwanto, M.Si during the opening of CEOTalk #3 event entitled Industrial Revolution 4.0 and Our Energy Future at the 4th Floor, Faculty of Social and Political Sciences UGM on Wednesday (13/9).
According to Erwan, the rapid development of digital technology makes this digital era to be called as Industrial Revolution 4.0. New demands towards this new innovation sustain on strategic sectors, one of them is energy sector.
"Without doing a responsive and adaptive transformation, industries have a risk of not being able to maintain their business models and this effort aims to prevent technology disruption," said Erwan.
The event was held at Center for Digital Society (CfDs), Faculty of Social and Political Sciences UGM, presenting Director of PT. Pertamina (Persero), Elia Massa Manik. Aside from UGM students, the event was also attended by lecturers and energy communities.
Elia Massa Manik said information technology makes all products more efficient, accurate, and affordable. If people in the past had to pay using ATM card, currently this facility begins to be abandoned.
"In several countries, people who buy vegetables has to make a payment using barcode. It is corresponding to big data where types of program and product will be more diverse in the future," he added.
Elia said industrial revolution started in the 18th century. Nowadays, all technologies produce data that are connected to the computer. Those various advancements make a shifting in energy sector businesses.
Responding to industrial revolution 4.0, according to Elia, PT. Pertamina has a plan which is oriented to technology advancement in this industrial revolution era, including doing product variety development, such as pertalite with 90 octane number for the fossil fuel based product, the release of BrightGas 5.5, and so forth.
"Several applications and systems that are currently utilized by consumers are Pertamina Go, Online Ordering, Channel Engagement App for Gas Stations, etc.," said Elia.