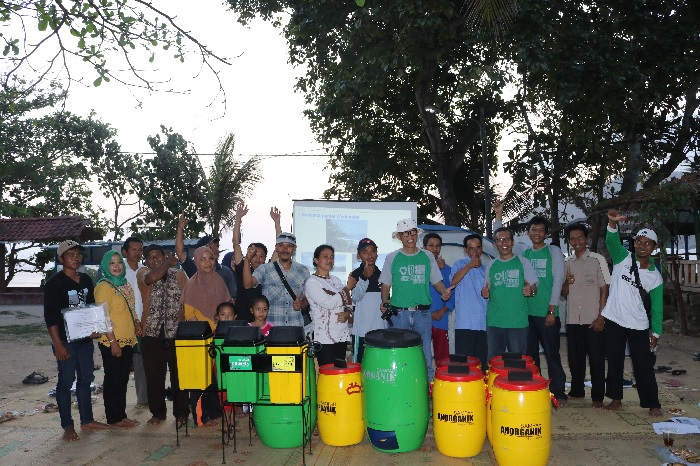 Centre for Environment Studies (PSLH) of Universitas Gadjah Mada has given training on waste disposal in Wediombo, Gunungkidul regency. It ran from 16-17 September 2017.
The training was part of community service projects by the centre to raise awareness on the importance of sustainable tourism management.
"In this event we also hold a workshop themed Domestic Waste Disposal based on People's Participation in Gunung Kidul Coastal Areas. In addition we hand over some assistance in the form of waste bins and composters," said researcher from the Centre, Nindy Nur Hudha, S.I.Kom.
The assistance was handed over by the Head of the Centre, Ir. Subaryono., MA., Ph.D., to representatives from Jungwok, Greweng, and Wediombo beach areas. The assistance came in the form of 7 double organic and inorganic waste bins, 16 inorganic waste bins, 9 small double bins, 1 composter and 2 wheeled waste bins. Furthermore, as many as 3 inorganic waste bins, 1 double waste bin, and 1 composter were handed over to the representatives from Jungwok. Presented to representatives from Greweng assistance were 3 inorganic waste bins, 1 double waste bin, and 1 composter.
Besides, the participants held a campaign to clean the beach by collecting organic and inorganic waste from the Wediombo beach. They also asked the visitors to throw the waste into the bins that were already provided.