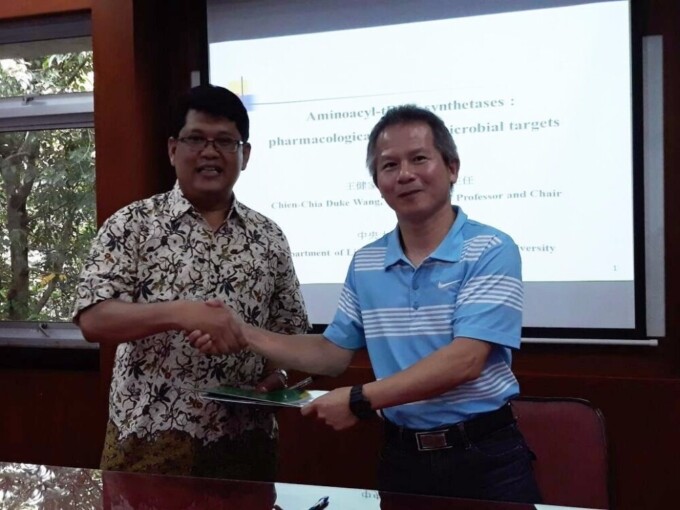 Faculty of Biology UGM has assessed possibilities for cooperation in double degree magister programme (S2) with National Central University (NCU) Taiwan.
A delegation from NCU led by Chairman of Department of Life Science NCU, Prof. Chien Cia Wang, on Wednesday (10/1) visited Faculty of Biology UGM and received by Dean of Faculty of Biology UGM, Dr. Budi Setiadi Daryono, M.Agr.Sc.
Budi said the initiation for a double degree programme was to increase competence and qualification at the international level amidst globalisation era that demands higher education to establish collaboration globally to produce excellent and competitive graduates.
"In the future a cooperation can be enhanced especially in academic areas through double degree programme," he expected.
Budi added in the future more cooperation could be established in molecular biology research between Faculty of Biology UGM and Departement of Life Sciences National Central University, Taiwan.
Chien Cia Wang shared the views, hoping that good synergy would be formed to develop academic quality and basic research collaboration.
"I hope a synergy would be formed not only in academic quality development but also basic research collaboration in industry, especially biomedicine," he said.
A double degree programme is planned to be held beginning August 2018. Students will study for four semesters, two semesters at UGM and two semesters at NCU. They will earn the degree of Master of Science in Biology from UGM and NCU.