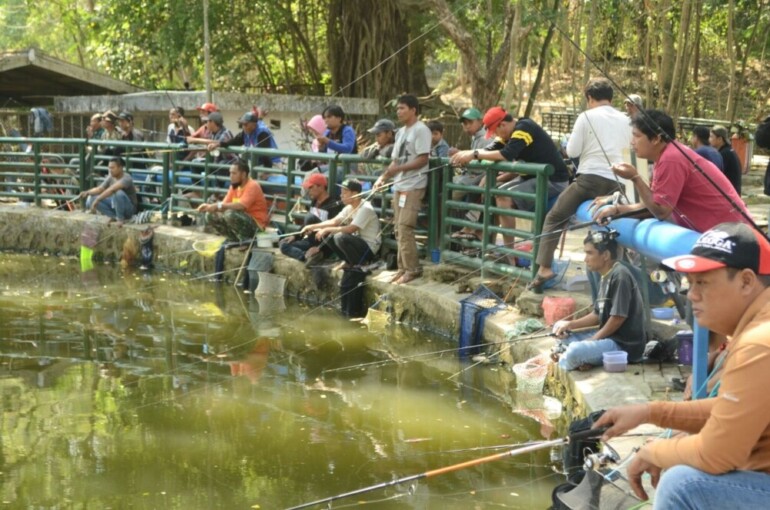 Wisdom Park as one of UGM units has organised a fishing competition on Sunday (26/8) at the so-called Danau Lembah area of UGM to celebrate the 73rd anniversary of the Republic of Indonesia.
Saqina Fanky, event coordinator of Wisdom Park, said the competition was aimed at disseminating the importance of sustaining the environment. "Particularly here the ecosystem of the pond," he said.
Fanky said this effort was realised in the form of fish being released into the wet pond before the competition. UGM Executive Secretary released a 6 kg-catfish into the pond.
The competition that started since 8 in the morning calculated the amount of fish catch to determine the winner. "The bigger the fish the bigger opportunity to become winners," he said. Finally, ten participants with biggest catch were named as the winners.
Fanky mentioned there were also entertainments apart from the fishing competition with performers coming from UGM academic community.
"We hope with this event, unity and environment awareness can be raised among the participants and visitors of Wisdom Park," he said.