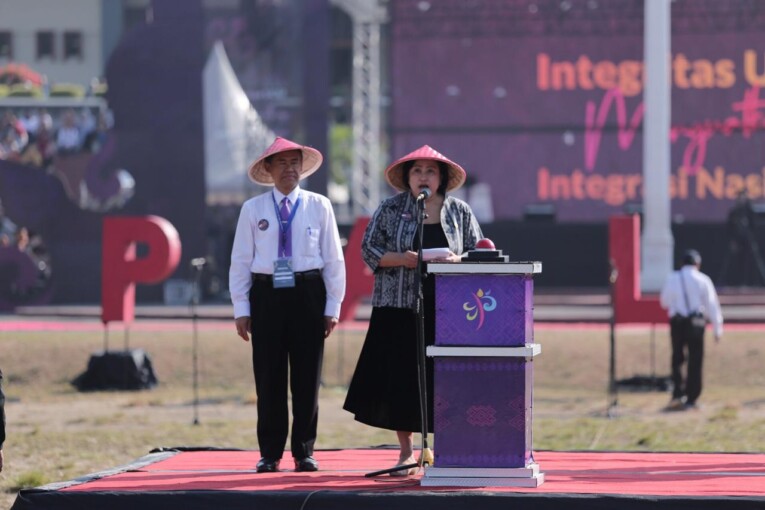 A debating team of Universitas Gadjah Mada's students won awards at the National Student Debating Competition(KDMI) and National University Debating Championship (NUDC) in July 2019 at Universitas Airlangga, Surabaya.
NUDC and KDMI are annual debating competitions for students that is hosted by Directorate General of Learning and Student Affairs.
In NUDC the UGM team became the third winner in main draw category that adopts the British Parliamentary system. Team members were Rahma Hanum Amalia Sugianto and Firsttolia Larasati Yan Sugianto. Each of them even earned the Best Speaker award.
Indonesian debating team from UGM also won in the category that adopts Asian Parliamentary system. Its members, Muhammad Zufar Farhan Zuhdi, became the Best Debater. And Muhammad Rafly Rizky Prayoga followed in second place and Astrid Ningtyas Febriyanti in fourth place.
Head of Student Creativity Sub-directorate of UGM, Suherman S.Si., M.Sc., PhD., appreciated these achievements, hoping that in the next competitions the UGM teams would perform better and achieve more.
He added that his office would continue training the students in English and Indonesian debating competitions. This is expected to improve the quality of the students and generate new products of excellence.