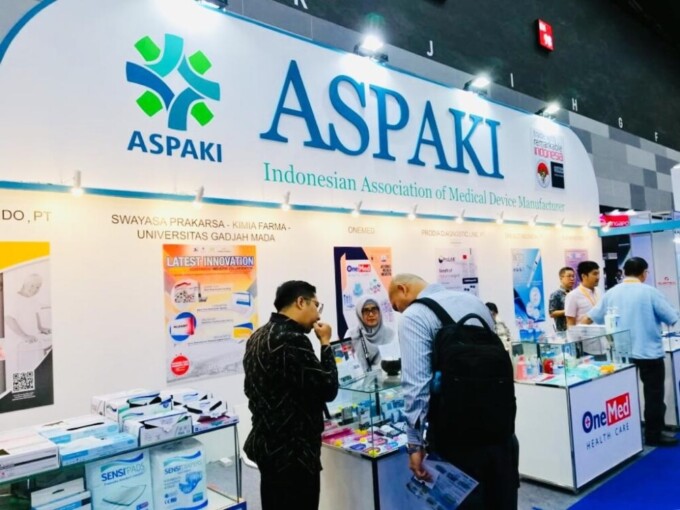 Various innovative products of UGM in health area such as INA SHUNT for hydrocephalus patient, Gama CHA bone graft, NPC Strip to detect nasopharynx cancer, and others are exhibited in Medical Fair Thailand 2019 that run in BITEC Bangkok from 11-13 September 2019.
Medical Fair is an international health exhibition which is the largest in Asia, organised by Messe Düsseldorf Asia. This year over 1,000 companies from 21 countries join the event. Indonesia's participation here is coordinated by Health Tools Association (ASPAKI) and supported by the Trade Ministry and the Indonesian Embassy in Thailand.
UGM's Secretary for Business Development and Incubation Directorate, Sang Kompiang Wirawan, Ph.D., said UGM participation in the exhibition was an effort to build a reputation and networking regionally and internationally among industry players. UGM products being exhibited here showed that the products born from higher education research have been recognised by health tool manufacturers.
"The spirit of UGM to always develop products domestically is also proof that UGM commits to always making innovative products that can benefit the general public," he said in a release received on Friday (13/9).
He added UGM participating in the event was thanks to the UGM Science Techno Park, namely PT Swayasa Prakarsa, a subsidiary of PT Gama Multi Usaha Mandiri.
Furthermore, Kompiang said the participation was a strategic step from UGM to make positive impacts on society through research and innovation in health sector that is done under a triple helix model between higher education, industry, and government (UGM, PT Swayasa Prakarsa, PT Kimia Farma, and Higher Education and Health Ministries), all embodied in UGM Science Techno Park.
"We hope the market adoption of several UGM innovative products may increase and be a success story of downstreaming higher education research innovation," he said.