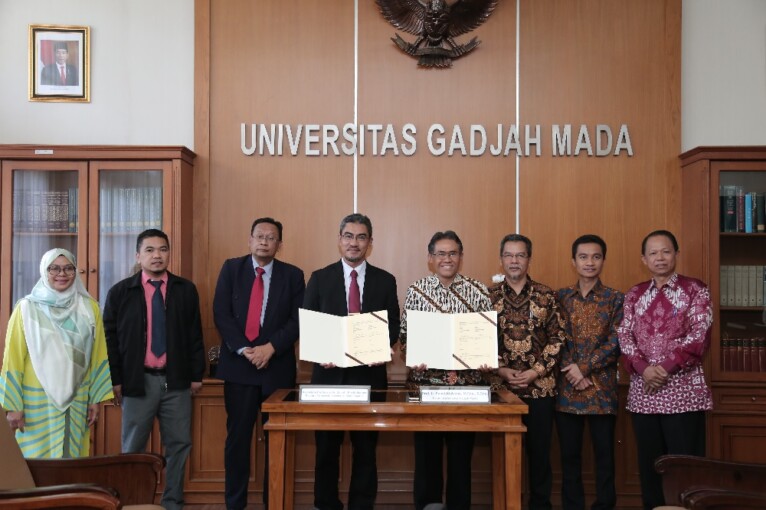 Universitas Gadjah Mada (UGM) and Universiti Teknologi Mara (UiTM), Malaysia, have agreed to establish a cooperation in academic projects, including collaborative research, scientific journals or publications.
The agreement was signed by Rector of UGM, Prof. Ir. Panut Mulyono, M.Eng., D.Eng., IPU., and Rector of UiTM, Assoc. Prof. Dr. Zulkifli Bin Mohamed, on Thursday (7/11) in Rector's office, UGM Main Office.
Zulkifli thanked UGM that has established the cooperation with UiTM. He hoped the cooperation would run well in the future and sustain.
This cooperation is actually a cooperation initiative with Faculty of Cultural Sciences UGM in conducting scientific conferences. Zulkifli, however, still saw potential collaborations for the future.
"There is actually much potential to explore between Indonesia-Malaysia and UGM-UiTM," he said.
Meanwhile, Panut Mulyono welcomed the cooperation, expecting that this would benefit not just both UGM and UiTM, but also provide solutions to state problems.
"I hope the collaboration can increase and enhance the relations between Indonesia and Malaysia," he hoped.