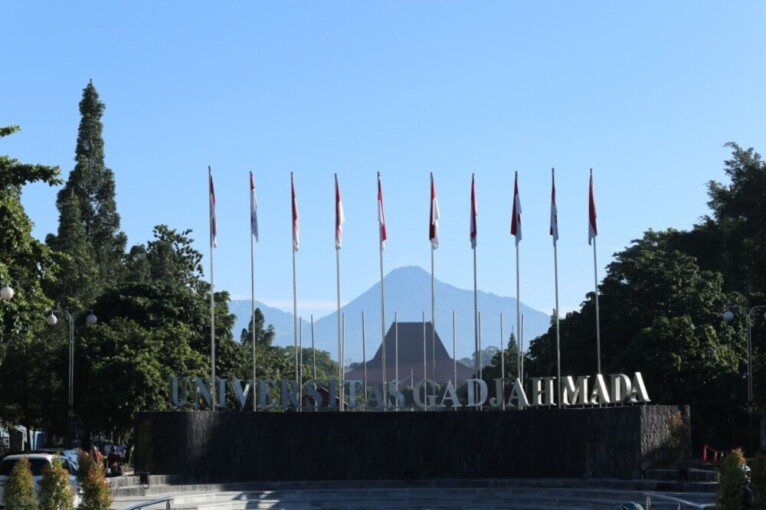 An extension to ASIIN international accreditation for 2018-2023 for undergraduate study programme, and AUN Quality Assurance for graduate programme in 2019, in addition to certification process for doctoral programme in 2019-2020 are an indicator that the quality of academic administration of Faculty of Animal Science UGM has been acknowledged to be in the same level with those in the more advanced countries in the world.
This was said by Dean of the Faculty, Prof. Dr. Ir. Ali Agus, DAA, DEA., IPU., ASEAN. Eng, when delivering Dean's report during the Faculty's 50th anniversary celebration.
A range of mobility programs for undergraduate students through summer course, job practice and credit earning, joint seminar for graduate students at UPM Malaysia have helped them in international academic exposure. Not to mention grants in the form of chicken closed houses from PT. Charoen Pokphand Indonesia and PT. Japfa Comfeed Indonesia which have added to the Faculty's practicum and research facilities of international level.
"We would like to extend our utmost gratitude to our business partners. In 2020 there will be several priority agenda to be done with the target to make the Faculty of Animal Science UGM part of the best 10 Faculty of Animal Science in Tropical Countries by 2025," said Ali Agus in the Auditorium of the Faculty on Monday (11/11).
Ali Agus said the priority agenda include quality improvement of lecturer and staff, academic quality improvement for undergraduate, graduate, and doctoral programme, also engineer profession, and academic network enhancement in ASEAN through South East Asia Network of Animal Science (SEANAS) and in Asia through AAACU (Asian Agricultural Association of College and University).
Thus, with the ASIIN accreditation, AUN and BAN PT Quality Assurance, Faculty of Animal Science UGM is ready to go international. In the past two years, they have initiated a special course in English as an embryo of its International Undergraduate Program (IUP).
"Next year Faculty of Animal Science UGM is ready to open an IUP Program. Similarly, double degree and joint degree programs have been initiated with Chungnam University, South Korea, Miyazaki University, Japan, and University of Liege, Belgium," he said.
He said cooperation enhancement and community service would be intensified with ministries, regional governments, industry, and farmer groups and associations. The same would go for free lectures for the general public.
"The enthusiasm coming from the public in the programme has been very high with the total number of participants amounting to 3,000 people. They came from various parts of Java and even from outside of Java," he added.
In the Dean's report, he also mentioned the achievements that had been made by lecturers, staff, and students, and other academic and non-academic achievements.