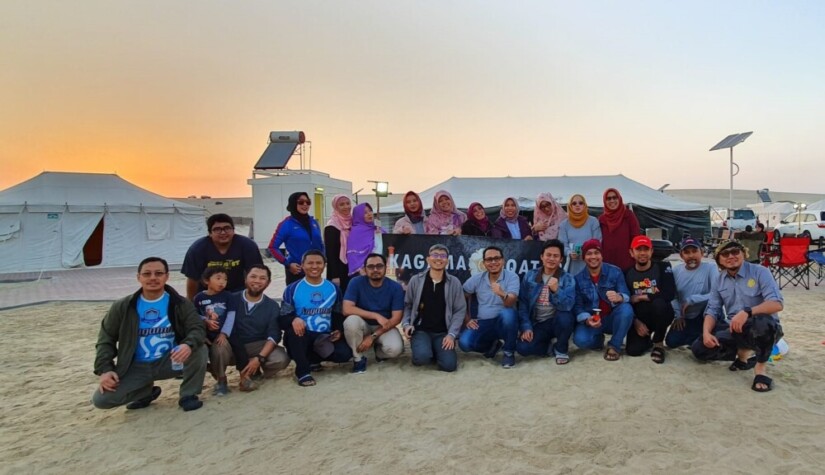 The Alumni Family of Universitas Gadjah Mada (KAGAMA) in Qatar is raising donations to help UGM students infected by COVID-19. Syarif Achmad, KAGAMA Qatar administrator, said that from there were a total of 38 million contributions carried out over three days.
"We see that there are possibilities for UGM students, especially those from the middle to lower economy classes experiencing difficulties. Alhamdulillah, we got information about UGM Friends who distribute these donations to students," Syarif said on Thursday (9/4).
Syarif said KAGAMA Qatar was very concerned about the condition of the spread of COVID-19 in Indonesia. In the middle of March, they had also sent financial assistance to the Indonesian Doctors Association (IDI) of the City of Bogor to support the procurement of personal protective equipment for medical personnel who were urgently needed.
Currently, there are around 60 UGM alumni who are in Qatar and come from various disciplines as well as from the class. According to Syarif, conditions in Qatar with the tightening of population mobility at the moment the spread of COVID-19 is still quite high. Most of KAGAMA Qatar members do their activities at home or as Work from Home (WfH) activity.
"Aside from government regulations that limit the movement of the population to go out only for important matters, KAGAMA wants to participate in reducing the spread of COVID-19 by staying at home. Even if you need to come to the office, a person is suggested to have physical distancing or meetings with large numbers of people. Meanwhile, to leave the house to shop for basic needs and others, we try to use masks and gloves. "Of course, washing hands as often as possible has become a new habit since COVID-19 began to spread," added the UGM Computer Science and Mathematics alumnus.
Syarif hopes that this donation movement will be able to ease the burden on students who are visible and, more broadly, at UGM can still run teaching and learning programs well. Through this donation drive, it is hoped that it will be able to ignite the spirit of KAGAMA in other places so that it can continue to act for the surrounding environment and Indonesia.
Meanwhile, the UGM Chancellor's Secretary, Gugup Kismono, Ph.D., said the assistance from KAGAMA Qatar would later be used to assist UGM student logistics. According to Gugup, KAGAMA's role when a disaster occurs is very significant in various forms, such as volunteering, providing logistical assistance, and funding.
"What they do is devotion to the alma mater and the Motherland," said Gugup.
In addition to KAGAMA Qatar, some KAGAMA abroad such as KAGAMA Singapore is currently conducting a similar donation.
Author: Satria
Photo: KAGAMA Qatar
Translator: Natasa A