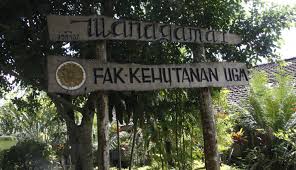 The UGM student teams won first and second place in the competition of Students' Scientific Writing held by PT Hutama Karya to celebrate their 59 Anniversary. They won the championship in the theme of the infrastructure-environmental aspects category.
In the competition, the UGM Malatax team consisting of Naditira Lingga W (Mechanical Engineering 2017), Farhan Iqbal B (Mechanical Engineering 2017), and Iqra Kalam A (Mechanical Engineering 2017) successfully won the first prize. They submitted a paper entitled Improving the Quality of the Trans Sumatra Toll Road in Terms of Construction, Land, and Operations to Achieve Sustainable Development Goals.
"So, we propose developing the Trans Sumatra toll road to achieve the 2030 Indonesian SDGs. Hopefully, this idea is able to help Indonesia achieve its targets in the SDGs in 2030," Naditira said on Monday (5/18).
Meanwhile, the Bulaksumur Forester team consisting of three Forestry Faculty students, namely Dede Rosadi, Joddy Andito P, and Khaerani Nurlaelita, led to winning second place. The three of them carry a paper entitled INORVA (Innovation of Riparian Vegetation) Design: Vegetative-Based Soil and Water Conservation Techniques in Sempadan Sungai District. Bakauheni, Kab. South Lampung As Solution to Ecological and Economic Problems in the Impacted Areas of JTTS Development.
Dede said they were highlighting several negative impacts due to the construction of the Trans Sumatra toll road (JTTS) within the paper. One of them is in the form of ecological problems that cause new problems, none other than economics.
"We hope this paper can help break the chain of problems both in ecological and economic terms," said Dede.
Author: Ika
Translator: Natasa A