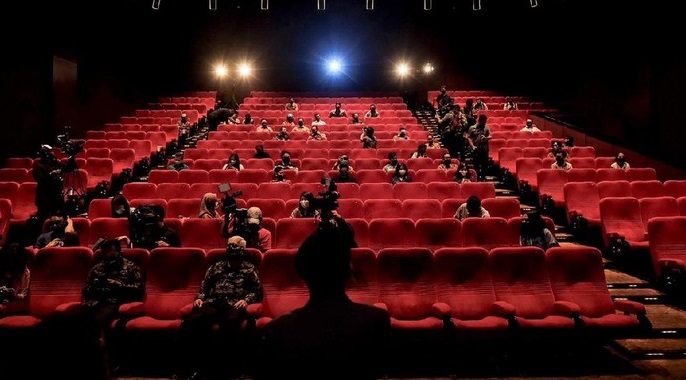 Bayu Satria, S. Ed., MPH., as UGM Epidemiologist affirmed that the plan to open cinemas simultaneously on July 29 is necessary to be tightly guided by the health authorities in their respective regions.
"I believe this is to determine whether the cinema is ready to open or not. If they can't do it, then the opening should be postponed," Bayu said on Tuesday (7/14).
He explained that opening a cinema must be carried out carefully for monitoring and supervising of people watching and the implementation of health protocols. If it is neglected, it would be very risky to become a new midpoint of transmission in addition to other public places.
Bayu also warned of the SARS-Cov-2 virus can transmit through the air, which means, it might transmit when people talk, cough or sneeze. Therefore, the use of masks and keeping distance is very important.
"Limitation of events in a closed room with a mandatory keep distance and wear masks all times," he added.
Besides, the community must also be careful, especially when they require removing the mask, such as during wudhu and eating. When people do that, they shouldn't speak first. According to Bayu, this habit is difficult to control in the community because when eating and taking off the mask tends to talk, even though it is very risky.
"It's the same when we have a talk show or a meeting. It's better to keep wearing a mask and keep your distance," Bayu stressed.
In line with that, Abu Tholib Aman, Ph.D from the Microbiology Department of FKKMK also confirmed that SARS-CoV-2 could be transmitted through the eyes, nose, mouth and air. Therefore, it is better for the public to always be in an orderly manner to comply with health protocols such as wearing masks, routinely washing hands and keeping a distance.
Author: Satria
Photo: Finance.detik.com
Translator: Natasa A