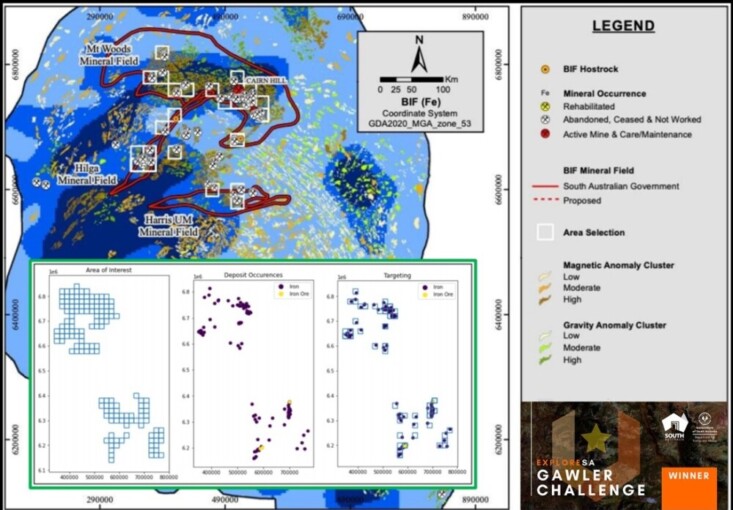 As many as 12 UGM Geological Engineering students and alumni who are members of the Sparveon Team gained the Best Student Prize category. Besides, they also won funding of AU $ 20,000 in the ExploreSA: The Gawler Challenge 2020 event.
The team consists of three undergraduate students, Muhammad Ridwan Iyas, Eko Ridho Dinarto, and Rahmat Alam Akbar, as well as four graduate students, Hidayatullah, Marcelinus Febbi Arismara, Lalu Aliyya Tirangga Aji Buana, and Mradipta Lintang Alifcanta Moktikanana.
Besides, there were five alumni involved in this team, namely Aldaka Wiguna, Abyan Abdan, Cendi Diar Permata Dana, Pratama Hadi Nugraha, and Nurvita Aisah.
"In this competition, those who compete are active students. While the alumni-only helped and guided them in their practice," said Hidayatullah.
Unearthed and the Department for Energy and Mining, Government of South Australia, is the official party who held this kind of competition on March 2 – July 31, 2020. There were more than 100 countries from all over the world that attended this event.
Because of the pandemic, the process of selecting winners from this competition was held online. Hidayatulla added that the participants of this competition came from various backgrounds, both students and professionals.
With a total of more than two thousand participants, this competition presented a challenge for all participants to develop innovations using machine learning with the data provided in identifying potential mineral resource locations using a variety of approaches in the Gawler Craton area, South Australia.
"We submitted the product of a machine learning program with the output of a map of the potential distribution of metal minerals in South Australia," he explained.
Each participant was required to make a technical report that describes their work in detail, the resulting digital submission or machine learning model for predicting potential areas, and a short video explaining the important points in the work that would be assessed by a panel of judges determined by the committee.
Hidayatullah explained that his team designed the program that was capable of quickly predicting locations with metal mineral potential from the integrity of the input data, such as geological data, geophysical data, geochemical data, and drill hole, and remote sensing data.
He also added that this program began to be developed in early April 2020. After all, data used as input parameters were identified, classified, and evaluated by the geoscience team.
"This is more into an industrialized application program because the program we have created makes it easier for metal mineral exploration activities in the mineral mining sector," he explained.
Author: Gloria
Translator: Natasa A