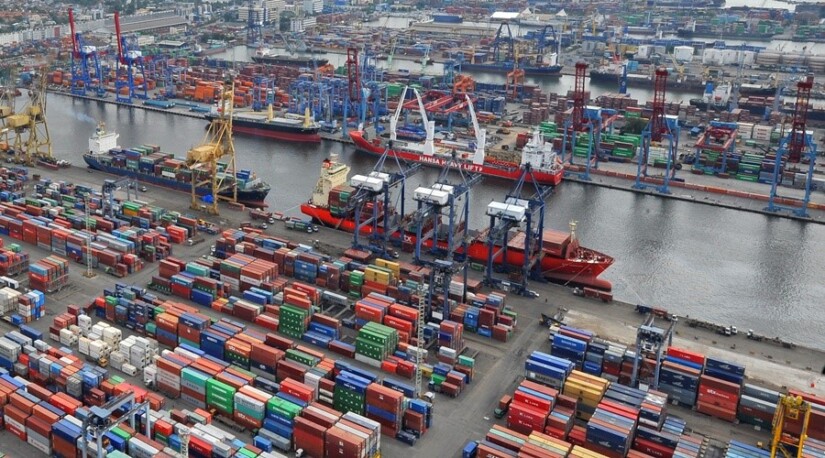 In 2021, government spending will focus on handling Covid-19, economic recovery, and economic transformation. According to the 2018 Bappenas study, the 2045 Economic Vision is a change of the economic structure to a more productive one with an average economic growth of 6.5 percent per year.
The global trend predicts technology will be a majorly disruptive force. Industry, aerospace, infrastructure, transportation, and the automotive industry will be largely driven by autonomous applications supported by technological advances, such as 5G, 6G, blockchain, quantum computing, connected vehicles, sensorization, digital currencies, personal robots, and flexible electronics.
"This disruptive power will have a major impact on various industries and change the way we live, communicate, and do business," said Prof. Dr. Ir. Suyono Dikun, M.Sc as the founder and senior of the Indonesian Transportation Society in the 2021 Transportation Outlook Webinar opening, Monday (28/12).
According to him, the desired transportation in the future (2045) is a sustainable one, intermodal integration, and in harmony with spatial planning. It also demands quality human resources, be environmentally friendly, seamless, integrated with the economy, energy-efficient, renewable energy, high technology, and high safety standards.
"That's why a transportation outlook for 2021 is crucial to find out what will happen and what efforts are necessary to meet future transportation," he said.
The 2021 Transportation Outlook Webinar aimed to provide an insight into future transportation organized by the Indonesian Transportation Society (MTI) in collaboration with the Center for Transportation and Logistics Studies, Universitas Gadjah Mada (Pustral UGM), TransJakarta, and Jaklingko.
Ir. Bambang Susantono, MCP., MSCE., Ph.D., Vice-President for Knowledge Management and Sustainable Development of the Asian Development Bank (ADB) as the keynote speaker said transportation will still be the backbone of a country regardless of pandemic circumstances. Transportation plays a role in overcoming poverty, providing access to education, health, and economic centers.
"A good transportation policy needs to apply by implementing SDG, namely Safety (safe in health priorities), Digitalize (information technology-based), and Green (environmentally friendly)," he said.
Furthermore, the first speaker, Ibrahim Khoilul Rohman, Ph.D., Chair of the MTI Logistics Transportation Forum, Lecturer in Macroeconomics at FEB Universitas Indonesia, and Head of Samudera Indonesia Research Initiatives, stated that the Covid-19 pandemic had affected significantly on reducing world trade. The main impacts are on profit reduction by 50 percent and reducing the workforce by 20 percent.
According to him, implementing health protocols to reduce the Covid-19 spread has the equivalent of a decrease in mobility. Therefore, short-term steps to take are negotiating with major shipping companies (Main Lone Operators – MLO) to provide a specific slot for Indonesian commodities, especially those with high added value.
It is also necessary to support those SMEs that consider freight rates too expensive compared to the value of goods, cargo consolidation, and the possibility of switching to dry bulk. In the medium and long term, it is crucial to reduce dependence on regional traders and improve Indonesian exporters' position by changing the export term FOB to CIF.
"The opportunities within the pandemic are retail trade and e-commerce. The gross value of Internet trade in ASEAN will exceed $100 billion GMV this year," he explained.
Prof. Dr. Ir. Agus Taufik Mulyono, ST., MT., IPU., ASEAN-Eng as General Chair of MTI and Head of Pustral UGM estimates the Covid-19 pandemic will still affect the implementation of operations and decrease passenger demand. However, freight transport expects to continue to grow.
"Thus, transport operators must be innovative and creative to survive. Challenges are still to face on compliance with the implementation of health protocols on private and rental transportation. The use of information technology in the transport implementation will be advancing as well," he explained.
Author: Agung Nugroho
Photo: truckmagz.com
Translator: Salma