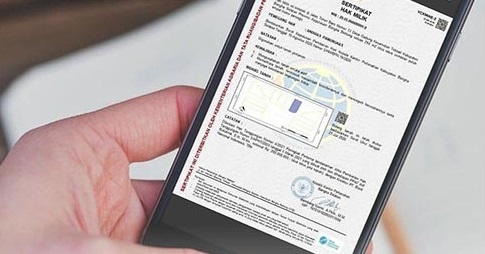 Lecturer of Agrarian Law, Faculty of Law UGM, Dr. Rikardo Simarmata, welcomed the regulation of land certificate digitalization launched by the government. The electronic certificate will ease the community's time and budget in obtaining land ownership rights. "In terms of time and budget, it is very efficient," said Rikardo, Thursday (4/2).
As is known, the government, through the Ministry of Agrarian Affairs and Spatial Planning, has issued a regulation on the use of electronic certificate through the Regulation of the Minister of Agrarian Affairs and Spatial Planning (ATR)/Head of National Land Agency (BPN) No. 1 of 2021 on Electronic Certificate. Based on the Ministerial Regulation, the certificate uses a hash code, QR Code, and single identity.
Rikardo, who was part of the expert team and involved in drafting the ministerial regulation, said this electronic certificate program carried out the mandate of Government Regulation No. 24 of 1997 on land registration. The most important goal was to simplify the bureaucracy in land certification through advances in digital information technology.
Apart from being the Agrarian Affairs and Spatial Planning Ministry's innovation in technology utilization to provide services to the community, said Rikardo, this digitalization could prevent the issuance of multiple certificates and collusion and corruption practices in land certification. "An easily done process of filling in the form on the Internet will avoid face-to-face interaction (during the pandemic) and prevent collusion," he said.
According to Rikardo, the electronic certification will be carried out in stages as more than 500 land offices in Indonesia are not quite ready to implement this program due to infrastructure constraints in each region.
One of the challenges in this program is to provide education to the public to switch the habit of physically storing essential documents to electronic documentation. "The challenge is in accustoming them from storing essential documents physically to an invisible way of storing," he revealed.
The electronic certificate will not reduce the land price value if used as collateral for bank financing. He advised e-certificate holders not to recklessly distribute the hash code, QR code, and single identity belonging to them.
Author: Gusti Grehenson
Photo: Ministry of Agrarian Affairs and Spatial Planning (ATR)/National Land Agency (BPN)