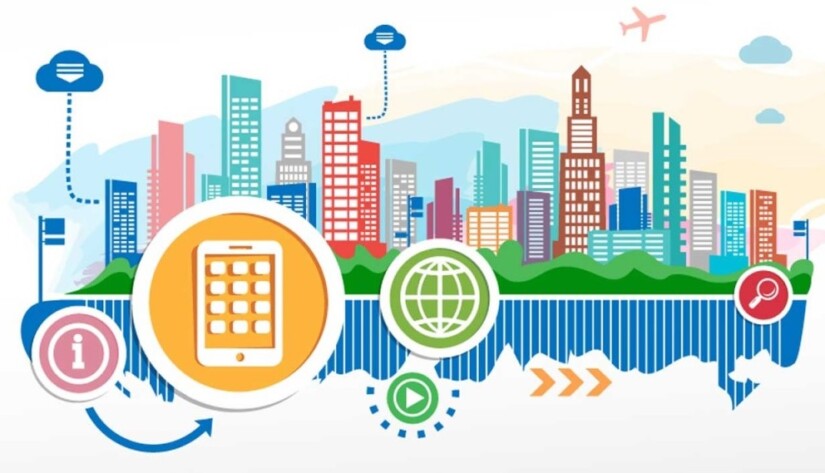 The much-anticipated Smart City, Village, and Region (SCVR) Summer Course 2021 is finally underway!
The SCVR Summer Course is a learning means for any students across the world who are keen to explore more and engage in matters regarding the smart city concept. In a program that lasts from July 6 to 23, participants will throw themselves into fun, enlightening activities ranging from a virtual field trip, classes to group discussions. Both undergraduate and postgraduate students can partake in the program and find the opportunity to strengthen their practical and managerial skills in addition to insights and an extensive network of friends. Unlike the previous occasions, this year's summer course is held entirely online due to the current pandemic situation.
"Apart from smart city, it will also feature the importance of smart village development and smart region reinforcement," said the SCVR Summer Course project coordinator Rini Rachmawati on Wednesday (7/7).
According to Rini, participants will have the opportunity to learn a broad spectrum of issues related to smart city establishment and planning, including concepts, indicators, applications, infrastructure, social-political aspects, and information and communications technology. Rini explained that smart city establishment had been as crucial as information and communications technology (ICT) in recent years.
Experts believed the concept would address various problems that emerged following the advanced, modern urban dynamics. The use of state-of-the-art technology in urban and regional planning and development had driven relevant parties, such as educational institutions, industries, the government, and the private sector, to work shoulder to shoulder to remain innovative to actualize a smart city.
"To attain balance and sustainability, it is necessary to apprehend the way ICT can help solve urban and regional development problems. Particularly during a pandemic like this, building a smart city through ICT becomes pivotal," she said.
UGM Director of Partnerships, Alumni, and Global Initiatives Danang Sri Hadmoko added ICT brought a positive influence in life, whether in the business, economy, education, and so on. According to him, it has accelerated digital disruption in Indonesia and globally.
"Online courses and transportation technologies are among many forms of ICT implementation we witness," said Danang.
The SCVR Summer Course 2021 admitted 86 participants from 13 countries, namely Germany, France, Romania, Finland, Netherlands, India, Indonesia, Malaysia, Myanmar, Bangladesh, Nepal, Thailand, and Vietnam. There are also 25 lecturers from various world's top universities involved in the program, for instance, Universitas Gadjah Mada (Indonesia), Delft University of Technology (the Netherlands), University of Helsinki (Finland), University of Burgundy (France), University of Bucharest (Romania), Asian Institute of Technology (Thailand), Silpakorn University (Thailand), Vietnamese-German University (Vietnam), National Economics University (Vietnam), National Institute of Education (Singapore), University of Malaya (Malaysia), Universiti Kebangsaan Malaysia (Malaysia), University of Yangon (Myanmar), Banaras Hindu University (India), Shippensburg University (US), and the University of Melbourne (Australia).
Author: Salma
Photo: Blog.gamatechno.com