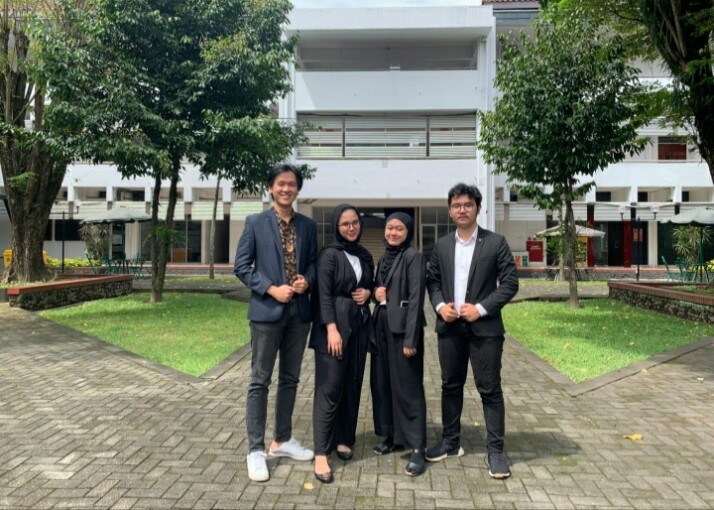 Economics students scooped Gold and Best Presenter awards at the 2021 IIBD International Case Competition held annually by Hong Kong Baptist University (HKBU) School of Business.
The team comprising Alya Shafira Mashuri, Ahmad Zaky Ismail, David Gautama, and Schalke Anindya Putri was crowned top prize winner upon solving a business case in the final round regarding the Jai Vakeel Foundation.
"The competition was tight. We competed with 36 teams from various world universities from 21 countries," said team leader and Best Presenter winner, Alya, Wednesday (10/11).
Participants include students from Ivey Business School, the National University of Singapore, Australian National University, Ateneo de Manila University, Shanghai University, City University of Hong Kong, University of Delhi, the University of Hawai'i at Manoa, and others.
"We are delighted to win the competition and make the University and Indonesia proud. Hopefully, this achievement can inspire and motivate others to thrive and triumph in various competitions," she said.
Author: Ika