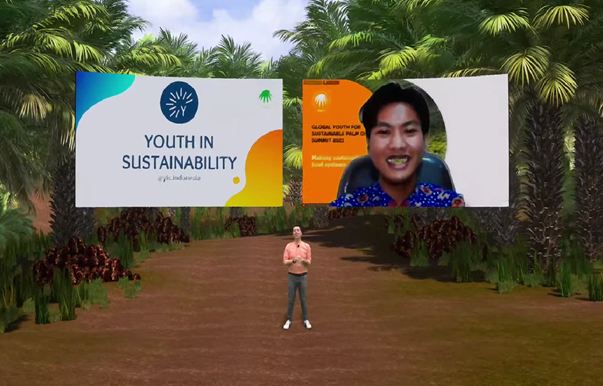 Adhitya Latif Prahesta, a Public Sector Accounting student, served as Indonesia's representative at the 2021 Global Youth for Sustainable Palm Oil Summit held annually by the Roundtable on Sustainable Palm Oil (RSPO).
The international youth summit aims to appreciate the participation of young people from all over the world in social and environmental sustainability issues such as biodiversity and climate change, deforestation, and the impact of consumer behavior.
More than 8,000 young people from 20 countries gathered this year to voice environmental issues in their respective countries. On this occasion, Adhitya teamed up with his fellows from India, China, and Malaysia to discuss and produce commitments for further sustainability measures.
He opined that the awareness and contribution of Indonesian youth to environmental sustainability is growing from year to year. People are now aware of the gravity of environmentally friendly materials for daily use.
"Indonesian youth is ready to encourage and educate people in the country to use sustainable materials through activities and collaborations at Youth in Sustainability (YIS Indonesia)," he explained.
Furthermore, Adhitya highlighted the importance of unity among young people for a better and more sustainable environment in the future. The sustainability of the world is in the hands of the youth.
"As a young generation, we can create a better world by participating in the implementation of a sustainable environment. There is no Planet B, so it's our responsibility to protect and preserve the earth," he said.
Author: Gusti Grehenson