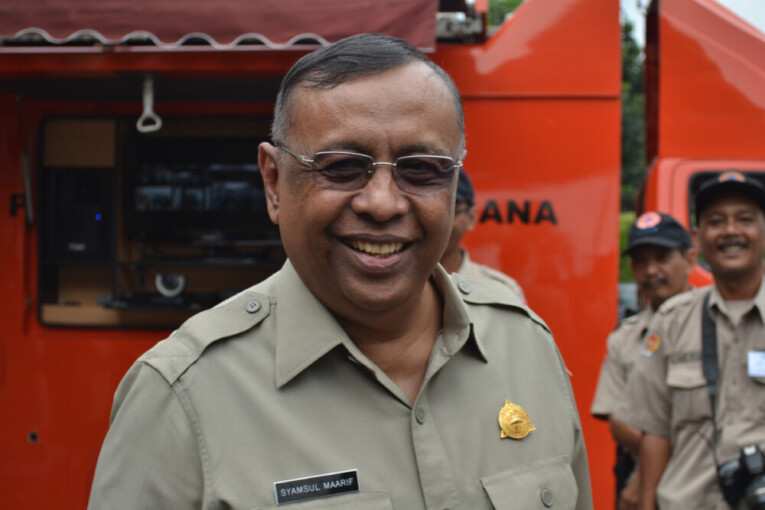 YOGYAKARTA – Head of National Disaster Mitigation Agency, Syamsul Maarif, said his office was anticipating against the possibility of Mt. Merapi erupting in 2014. "We hope it wouldn't happen, but if it does, we would ask community leaders to encourage people for evacuation," said Syamsul Maarif after giving a speak in the Asia Pacific Disaster Risk Reduction and Resilience (APDR) Sympsium in Sheraton hotel on Thursday (13/6).
He mentioned of all 2700 people in Sleman affected by the eruptions in 2010, 650 people were relocated. In Klaten, even most people were against relocation. "We prepared evacuation route for those who prefer to stay put," he said.
He hoped there would be no more casualties if such an eruption occur again. He expected the people to comply with the early warning system already in place.
On the matter, Syamsul said his office would not force people to evacuate, but he asked for their cooperation to follow the guidance from the local government during emergency. Meanwhile, there are issues such as the misuse of relocation policy where land brokers ask people to relocate to a designated area. "We would like to request the local government to deal with it," he said.
Head of Volcanology and Mitigation of Geological Disaster (PVMBG), Surono, said people's preparedness during disasters is very important. "Technology would not be able to deal with disasters well if people are unprepared," he revealed.