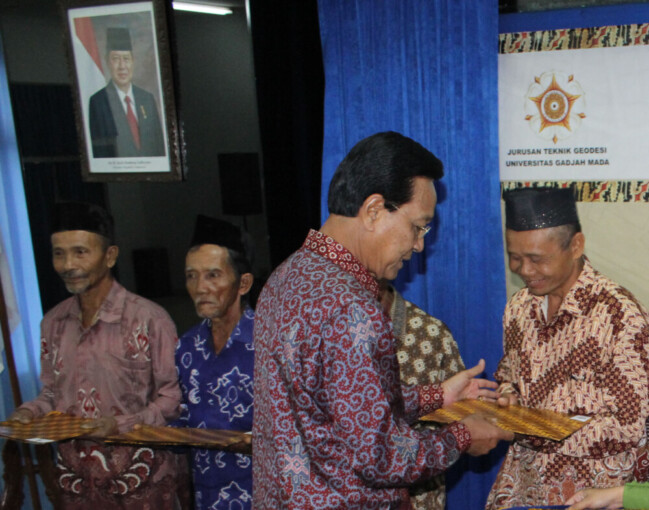 As many as 19 impoverished families from Purwodadi village in Gunung Kidul regency have received free land certificates. The project is done by the Geodetics Engineering in cooperation with alumni, industry, and the National Land Agency. The certificate is handed over symbolically by Yogyakarta Governor, Sri Sultan HB X, to the families on Saturday (27/9) in Faculty of Engineering UGM to mark the 55th anniversary of this study programme.
"There are 55 plots of land that receive free certification," said project chairman, Dr. I Made Andi Arsana, in a release sent out Monday (29/9).
Andi said with the certificates, the land ownership is cleared legally, thus residents are prevented from possible land disputes.
Many have seen the project as a new model in higher learning's community service which shows their pro-poor stance.
Head of Yogyakarta Land Agency, Arie Yuwirin, hoped the project would be followed by other education institutions.
In the same event, a 3D mapping of the Keraton (Yogyakarta Palace) produced by the Geodetics Engineering study programme is submitted to Sri Sultan HB X.