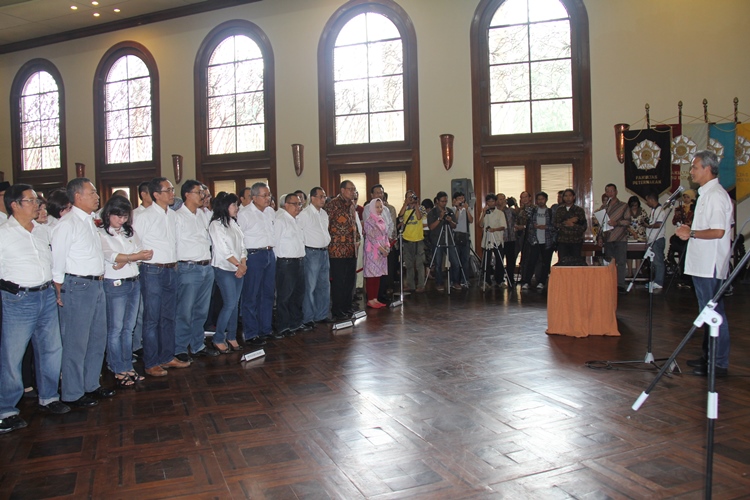 Universitas Gadjah Mada Alumni Association (KAGAMA) will soon submit its programme to President Joko Widodo related to food, energy, IT, socio-political, cultural issues, etc.
"Today, our homework is increasing. We have agreed that the Association would help government resolve national problems. This we have to think seriously," said Central Java Governor also the new Chairman of the Association, Ganjar Pranowo, in Balairung UGM, Saturday evening (13/12).
Speaking at the alumni gathering to mark the 65th anniversary of UGM, Ganjar said all central and regional executives of the association were obliged to contribute to development. That way KAGAMA can make contributions to society.
Many issues that need addressing are food security, energy, etc. He gave an example that sugar factories need revitalisation.
During the gathering, Ganjar Pranow officiated the website of KAGAMA that is expected to become the forum for communication among alumni and dissemination of programmes run by the association.