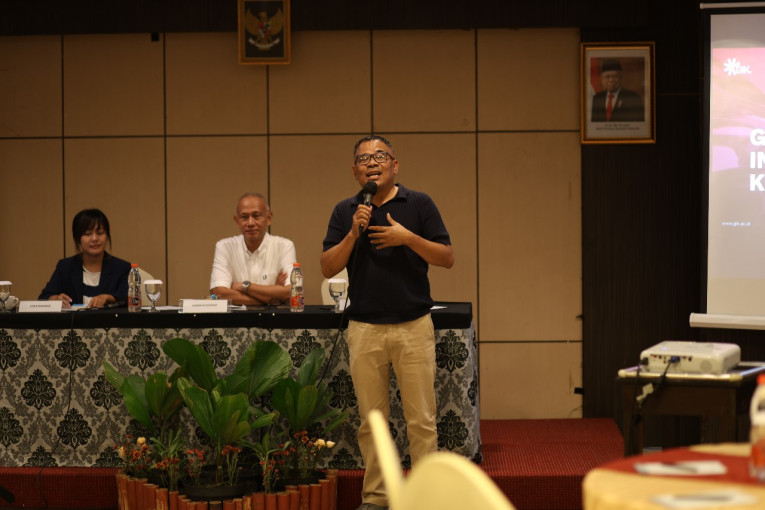 The Gelanggang Inovasi dan Kreativitas (GIK, Innovation and Creativity Center), a super creative hub at Universitas Gadjah Mada, spanning 48,760 square meters, will officially open in February 2024. 
In anticipation of its opening, GIK is inviting graphic designers from across Indonesia to participate in the GIK Logo Design Competition, offering a grand prize of IDR 30 million (approximately $2,000).
Garin Nugroho, Artistic Director of GIK, expressed that the GIK logo should highlight the uniqueness and excellence of GIK as an ecosystem encompassing aspects of science, technology, aesthetics, and humanity.
"The GIK logo is expected to represent GIK as a public space, not only physically but also symbolizing an ecosystem of art, science, aesthetics, technology, and the humanities," explained Nugroho.
"The hope is that by looking at the logo, we are transported to the contemporary public space with a vision full of inspiration, creativity, and innovation."
GIK is expected to become Southeast Asia's most prominent student center, fostering productive research and facilities to support innovative learning and interactions between lecturers and students with the community and the business world. 
UGM initiated the construction of GIK with funding support from the Ministry of Public Works and Public Housing. The construction process is expected to be completed in 2024.
Inside GIK, there are various facilities, including an auditorium, an integrated student service center, a fitness center, sports fields, and more. 
GIK is also equipped with several supporting ecosystems, aiming to create a space of inspiration for future talents with a spirit of innovation, diversity, tolerance, and entrepreneurship.
"One interesting aspect of the GIK design is that the third floor of this building is designated as a 2.2-hectare rooftop garden, which will become an open space and a new icon for UGM and Yogyakarta," added Seno Andhikawanto, GIK Manager.
The GIK logo design competition is open to the public for all Indonesian citizens. The logo design must be an original work that has not been previously published or entered into any other competition, and it must not contain elements that infringe on copyrights or harm the interests of others.
The GIK logo design is expected to reflect five GIK values: imperience (immersive experience), collaboration, education, inspiration, and multidisciplinarity. 
Additionally, the logo should convey the spirit of togetherness, such as the collaboration value. Registration for the competition is open from September 15 to November 1, 2023.
The competition's judging panel consists of Professor Ova Emilia (Rector of UGM), Dr. (H.C.) Garin Nugroho Riyanto (Artistic Director of GIK), Seno Andhikawanto (GIK Manager), Gregorius Supie Yolodi (Architect), Aryo Pamungkas (Co-Founder of SLAB Design Studio), and Sirin Farid Stevy (Artist & Designer). 
The prize winner will receive IDR 30 million, a certificate, and a contract for designing GIK collateral, while the top ten nominees will receive IDR 1.5 million and a certificate.
Author: Gloria