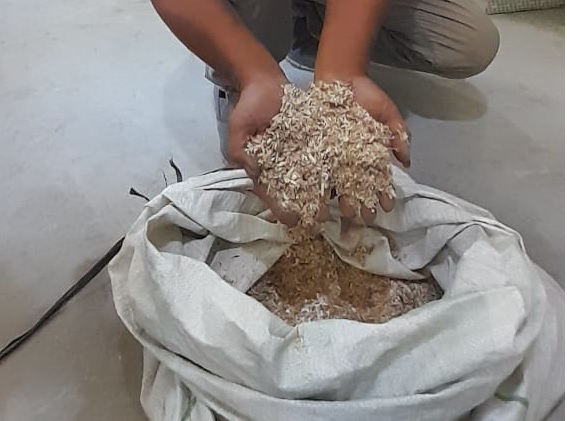 The UGM Faculty of Forestry is researching an alternative cultivation media for edible mushrooms ("baglog"), which traditionally utilizes waste from sengon wood.
Dr. Denny Irawati, a lecturer and researcher in the Biomaterial Laboratory at the Faculty of Forestry, during the inauguration of the UGM Edible Mushroom Research and Development Unit (UP2JK) on Tuesday (11/7), said that the current price of sengon wood waste has increased nearly fivefold, and its availability is limited.
"Therefore, we are striving to find an alternative, creating a new cultivation media by utilizing wood waste obtained directly from local communities," Dr. Irawati explained.
She stated that more than 4,000 types of trees are growing in Indonesia. However, most mushroom farmers still believe that only sengon will work for mushroom cultivation.
"From our previous research, not all types of wood can be used as a medium for mushroom cultivation. Nevertheless, it does not mean that sengon is the only choice," she explained.
Therefore, the UP2JK will develop various types of wood that can be used as cultivation media for edible mushrooms in collaboration with Nagoya University, Japan, funded by the Japan International Cooperation Agency (JICA). 
The research involves Gifu Forestry Research Institute scientists and will last until September 2024.
She mentioned that the research and development of alternative cultivation media involve using branches and twigs from various types of trees. Currently, they use around ten types of wood waste, including teak, mahogany, acacia, and mango. 
From this research, it is found that mushrooms can grow on these wood waste materials, with different growth processes in each media.
"Of course, various types of wood, each with unique characteristics, require different treatments. The development results from UP2JK will be disseminated widely to farmers," she said.
Dean of the Faculty of Forestry, Dr. Sigit Sunarta, mentioned that this research is part of the faculty's contribution to addressing the national food issues. One of the solutions is to provide food diversification with edible mushrooms.
"Climate change impacts many aspects, including agriculture and forestry, which lead to crop failures. Therefore, food provision and diversification are necessary. The introduction and intensification of edible mushroom production are one of the solutions," the dean explained.
He added that research on mushrooms is also essential due to the increasing national demand for mushrooms.
"In the past, mushrooms were mostly exported, but now the national consumption of mushrooms is rising as Indonesians enjoy eating them. As forestry researchers, we are investigating other types of wood waste, not just sengon, as an alternative medium for mushroom cultivation," he said.
Through UP2JK, Sigit hopes that the academic community at UGM can research and develop alternative mushroom cultivation media to replace sengon wood, which can be implemented in society. Various types of mushrooms can also be studied.
"The research results will be shared with the community. This way, it is hoped to assist in mushroom cultivation and improve the well-being of farmers," he concluded.
Author: Ika