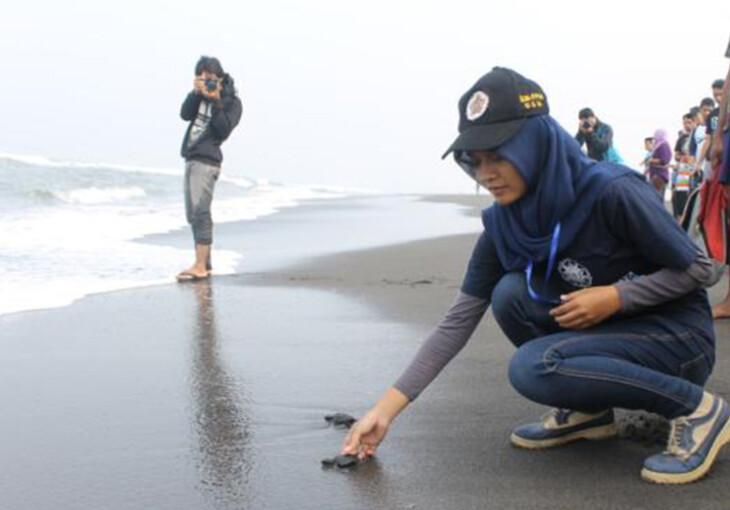 Turtles are an endangered species due to natural factors or human activities. Conservation of turtles are often done by many groups, including UGM students who are on student community service programme in Banaran village, Kulon Progo regency.
Along with a turtle conservation group (KKPA), the students adopt turtle babies to be released back to the ocean. This was done on Sunday morning (9/8) in the Trisik beach of the village. "We have adopted as many as 46 turtle babies and release to their natural habitat in the Indian Ocean," said one member, Rizky Alif Alvian, in a release sent out on Monday (10/8)
Rizky said the animals that were released had been nurtured in the KKPA conservation for one month. Meanwhile, all the funding they earned will be spent for turtle conservation. "We hope this can increase people's awareness especially the young generation to protect the turtles from extinction.
The event is also expected to encourage other people to act in conservation. After the turtle release, they explain to people the importance of turtle conservation, cleaning of the beach, as well as tree planting.