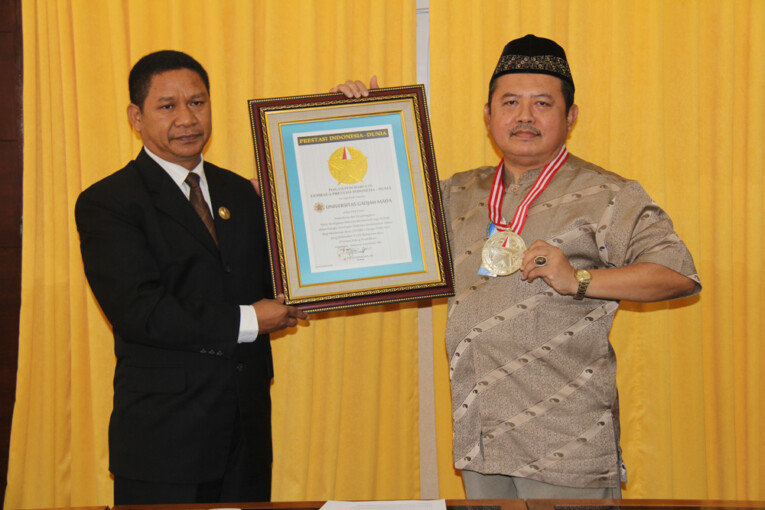 Universitas Gadjah Mada and teams of students of the acceptance ceremony for new students 2015 have been awarded by the Lembaga Prestasi Indonesia Dunia organisation (Leprid) in the category of education. UGM is considered successful in initiating the setting up of the ASEAN logo during the closing ceremony of welcoming new students that has involved some 9,538 new students.
Director of Leprid, Paulus Pangka, S.H., presented the award to UGM Director of Student Affairs, Drs. Senawi, M.P., representing the Rector of UGM. Senawi appreciated Leprid, saying that the award was a form of success for UGM in educating its students.
"UGM generates not only intellectuals, but also qualified and competitive students. We also give them soft skills apart from producing future leaders of the country," he said.
Paulus Pangka hoped the award would inspire other higher learning institutions to make good performance. The event in concern is expected to be able to encourage the society to be ready in the run-up to the ASEAN Economic Community 2015.
"Hopefully, this event would remind us that in the near future people from ASEAN member countries would come here. Let's be ready (for it)," he said.