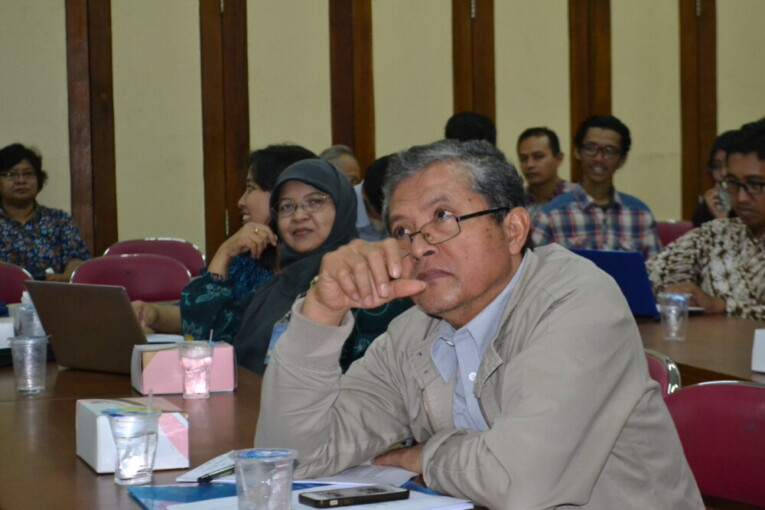 Two accounting students of Universitas Gadjah Mada – Adnil Nuril Fahmi and Selma Elvita Rani, (Faculty of Economics and Business) had the Best Paper award during the Brawijaya Accounting Fair (BAF) 2015 from 16-18 November 2015 at Brawijaya University, Malang.
BAF 2015 consisted of National Seminar, Accounting Challenge, and Call for Paper themed Facing Challenges and Opportunities of Asia Pacific Economic Integration. There were 64 teams from universities across Indonesia competing, including Universitas Indonesia, Universitas Airlangga, Universitas Udayana, Universitas Brawijaya, etc.
In the Call for Paper category, Adnil Nuril said, their paper with the title Facing Asia-Pacific Economic Integration: Being Financially Bilingual to Improve Investment Climate in Indonesia came second best, discussing the accounting convergence in facing the economic integration of the Asia-Pacific region that will materialise by 2025 through Free Trade Area of Asia-Pacific (FTAAP).
"The accounting convergence does indirectly increase investment climate in welcoming the future integrated economic region. As such, financial reports can be understood better as compared to those by foreign investors," Adnil said on Wednesday (25/11).
Selma Elvita added their paper also discussed problems affecting accounting convergence efforts in Indonesia as well as solutions to resolve them.
Selections last from October to November with the UGM team finally earning the Best Paper and was invited to present the paper in the National Seminar BAF 2015.
"This is our first experience talking to a national seminar. We did not expect that participants would be enthusiastic responding to our paper. We were really happy and thankful," said Selma.
Adnil and Selma explained that the Faculty, particularly Accounting Dept, always support their students during competition. Their lecturers are also open to students who want to consult with them.