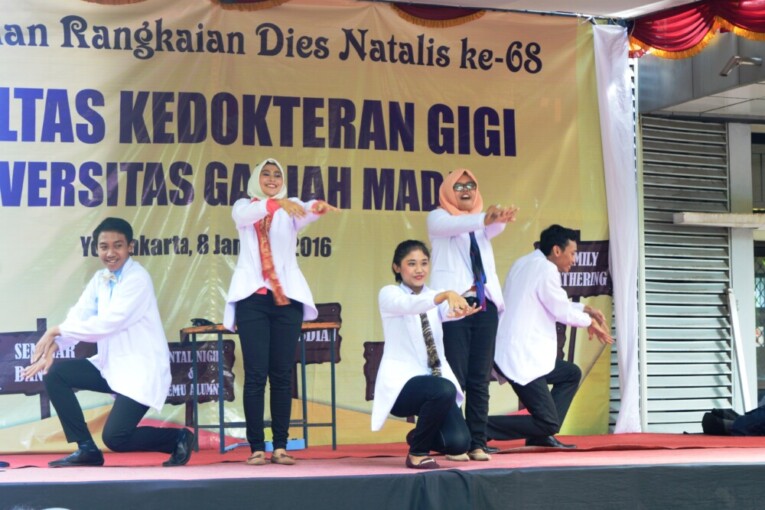 The Presidential communication team has paid a visit to Universitas Gadjah Mada on Saturday (9/1) to meet with UGM experts at the Senate Hall. Experts from four clusters were present there, including from agro, health, science and technology, as well as socio-humanities clusters.
"Our visit here is aimed at obtaining input from UGM academicians related to current issues. We would submit the input to President Joko Widodo. The President has launched this year as a year to accelerate developments. Please don't get the wrong message or wrongly address the most pressing issues," said member of the Presidential team, Sukardi Rinakit, opening the discussion.
Another member, Ari Dwipayana, said the significance of this meeting was to support the government's agenda setting. "It is very important for us to get input from universities as an alternative source of information apart from data obtained from ministries and media coverage," he said.
UGM experts in the meeting raised a number of issues that need to be addressed by the government as well as the solution. Prof. Dr. Laksono Trisnantoro, MSc., PhD from Faculty of Medicine explained his research in the social guarantee programme that is still mistargeted, causing a loss as high as 9 trillions last year. "There was the phenomenon that those who benefited from the service turned out to be the priviledged," he said.
In terms of politics, Dr. Arie Sujito, S.Sos., M.Si mentioned the significance of representation on issues at civil society level. "Often the President has fallen into the trap of issues that were not representing his true character as a populist leader. But the most urgent thing to represent is the discourse at civil society level," he said.
Another issue to be discussed was the increase of quality and productivity of human resource, food security, maritime power, and peat land fires.
"Related to the peat land fires, along with the special team on peat land fires, we have presented to Pak Luhut and Bu Siti Nurbaya, quick response for immediate action. We hope this input would be soon followed up to anticipate the drought in February," said rector of UGM, Prof. Ir. Dwikorita Karnawati, M.Sc., Ph.D.