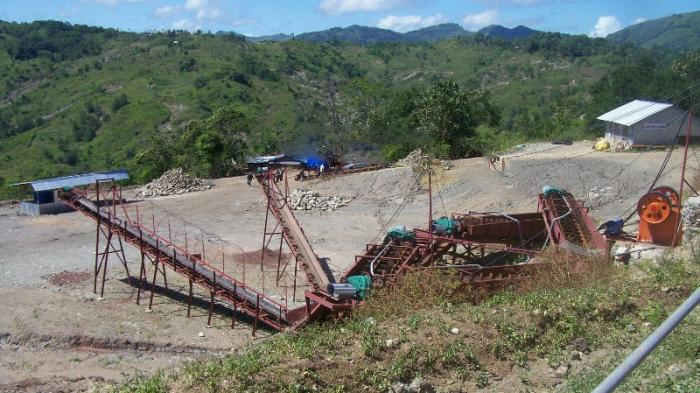 East Nusa Tenggara Timur has abundant natural resources. One type of commodity that has withdrawn the attention of investors is manganese that is used in steel industry. The ore of East Nusa Tenggara is classified as the best in the world. It is unfortunate, however, that manganese management still marginalises the local people's involvement. Up to this stage, mining companies and decision making on mining have not asked for approval from the local people while the one that bears the risk due to ecological and social damage following the ore exploration are them.
This issue has been the main focus during the Research Dissemination Forum held by the Research Centre for Politics and Government (PolGov) in the Politics and Government Studies department of Universitas Gadjah Mada on Monday (12/1), held in NEO Eltari Hotel in Kupang. The forum announced the research outcomes in the manganese exploration site of Manggarai and Belu as well as policy recommendations.
"The research showed that the local people have the knowledge that is based on tradition and culture to preserve the ecology," said acting chairman of Politics and Government Studies department, Dr. Mada Sukmajati.
He explained that for the local people, nature is an inseparable part of their lives physically and spiritually. Hence, they respect conservation of the nature highly. The local government, however, has not opened a dialogue for them to participate in the endorsement of decision whether to agree or not on the mining activities in that area.
The forum attended by provincial and regency governments, civil organisations, academics, and people representatives has become the media to bridge the interests between stakeholders of natural resource management, especially of East Nusa Tenggara. By opening room for the local people to express their voice, the regional government can optimise public control to minimise destructive risks as well to optimise the use of mining potential for people prosperity.