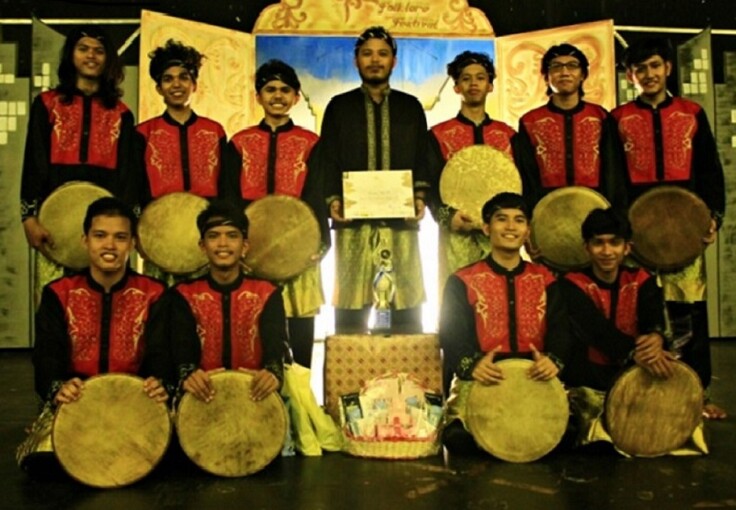 Rampoe Universitas Gadjah Mada (Rampoe UGM) group that has become a semi-autonomous board or Student Activity Unit at Faculty Level of Faculty of Cultural Sciences UGM has made it to the 10th National Folklore Festival hosted by Faculty of Economics and Business, University of Indonesia (UI), from 8-11 March 2016 at Faculty of Cultural Sciences UI in Jakarta.
The national level competition involves more than 14 groups, 14 high schools, and 17 universities from across Indonesia, including Institut Teknik Bandung, Universitas Padjajaran, UI, Telkom University, Universitas Pancasila, Sampoerna University, etc,. A choir competition is held there, too.
Chairman of Rampoe UGM, Yusuf Qardhawi Latua Silawane, said they aimed at establishing relationship among dancers all across the nation and increasing the performance of the team members.
"Dance groups, high school and university students are involved in that event," said Yusuf on Friday (18/3). Rampoe UGM in that event performed the Rapa'i Geleng dance, earning 975 points. To Jakarta, Rampoe UGM sent ten dancers, one singer and four officials. Training for two months, the group finally became the first winner.
According to Yusuf, the success of the team in the NFF 2016 was due to the support from Faculty of Cultural Sciences and Rampoe UGM group that just performed Likok Pulo dance in the Grha Sabha Pramana hall.
"In the future we hope Rampoe UGM can make achievements again at national and international lvels. Other students are also expected to be more confident in sustaining the their own cultural heritage," said the Arabic Literature student.